It's fair to say that Canada has adopted a progressive approach to all types of gambling. That means they are gradually opening up to the various opportunities.
This has led to a fairly unique situation within the country. The laws in many places either welcome or ban gambling, but Canada has adopted a middle ground. It has laws defining what is allowed and what is not, while allowing the residents of the country to access off-shore options.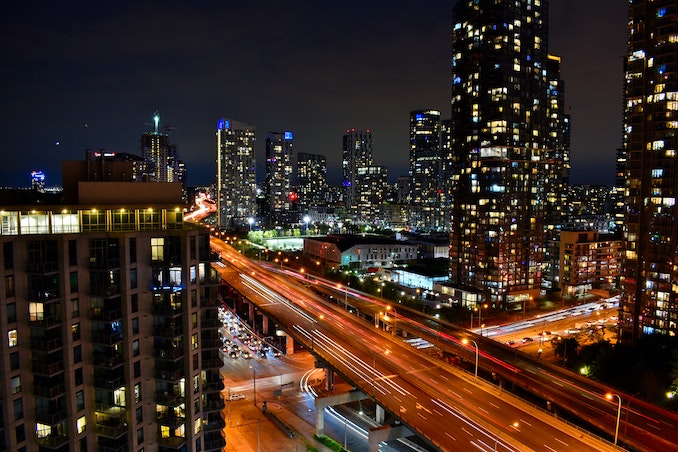 In short, there are numerous land-based casinos but online gambling wasn't allowed. That is until the law changed.
It's important to note that each province in Canada is allowed to set its own laws, within the confines of the country's laws. More progressive provinces have already opened up to Canadian-based online gambling operators. Others are yet to follow suit.
Ontario is a good example of a progressive province. Since gambling was allowed they have encouraged the creation of land-based casinos. These are popular but the digital age is driving people toward online gambling. A recognition of this has led to a change in the Ontario gambling laws.
The New Law
Since April 2022 Ontario has taken another giant leap forward, embracing the possibilities of the online gambling scene.
In April 2022 the province made it permissible for any online gaming operator to apply for regulation and a license. Applications are made to the AGCO (Alcohol and Gaming Commission of Ontario) and the iGO (iGaming Ontario)
The objective of this commission is to legalize and regulate all casino gaming to ensure honesty and integrity are maintained. Effectively, this helps to protect the public.
As such, all workers and suppliers in the casino sector in Ontario need to register. There are specific categories depending on an individual or company's role.
If the application is approved then the operator can legally offer online gambling to anyone in Ontario.
This gives you access to slot machines, virtual casinos, and even sports betting, all online.
Ontario was the first province to offer access to create and regulate the private online gaming market within Canada.
Why A Law Change Was Necessary
Naturally, some protest that the law change is not a good idea. In general, these are people that are resistant to change, even when there are clear reasons to change the law.
There are several good reasons why a law change was necessary.[3]
·   Evolution Of Values
The world is constantly changing. What was frowned upon is now commonplace. In that vein, Ontario, and other provinces, have no option but to embrace the digital world.
After all, Ontario already accepted land-based casinos, online gaming is simply the next logical step for a digital world.
·   Fair Gameplay
The problem with international operators is that Canada allows residents to access them but doesn't have any control over their practices.
By changing the law Ontario has created opportunities for Canadian-based operators to offer their services. This allows the government to monitor them and ensure that the gameplay is fair.
That's better for every player.
·   Better Monitoring
Being regulated means that online gaming operators have strict standards they need to adhere to. If the standards are well defined it's easy for the operator to be monitored and dealt with if they fail to meet the required standards.
This translates as a better way to look after anyone who likes online gaming.
·   Support Options
Whenever there is an opportunity to gamble there is a risk that people will become addicted.
Contrary to the opinion of those opposed to the Ontario gaming law, regulated operators make it easier to ensure all players have the support they need.
·   Increased Income
Unsurprisingly, there is a financial implication. Before the law came into force approximately $500 million was spent every year with online gaming operators and none were based in Canada.
By changing the law Ontario can look to earn a substantial sum in taxes, which can benefit all residents, whether they engage in online gaming or not.
Getting The Most From Your Online Gaming Experience
To get the best possible experience from online gaming you need to choose an operator that respects the regulations, has experience in offering this service, and makes it easy to create an account and start playing.
You can check reviews to see which gaming operators come best recommended. However, you're likely to find that Mansion Casino in Ontario, who have just got their license, are one of the best  according to users. That's not surprising considering they have over 15 years of experience in the industry. It's worth noting Mansion Casino is the latest brand to receive a license before the transition period ended on 31 October 2022.
They are fully regulated and experienced, and have been present and actively involved in the industry for over 15 years [5] , allowing you to focus on enjoying the gaming experience.
In addition, Mansion Casino, and other reputable establishments, offer an array of gaming opportunities, give free support, and make sure you always have a fair shot at winning.
To get the most you should also remember the benefits.
·   It's A Learning Experience
Whether you're a newcomer to online gaming or have plenty of experience, you will learn something new.
Mansion Casino in Ontario offers slots, Blackjack, table games, Roulette, and an array of other gaming opportunities.
Choose your favourite or challenge yourself to learn something new. It's a rewarding experience.
·   Mental Stimulation
One of the best reasons to partake in online gaming is that it stimulates your cognitive functions.
In short, you need to think about which bets to place and how to play each game. Boosting your memory skills and pushing your cognitive function is a great way to maintain mental awareness throughout life.
Just remember, to really enjoy the experience choose a reputable gaming operator with an Ontario license.