For Canadian alt-pop-punk artist Victoria Alex, the unleashing of her debut new single "Screaming" lands very much as an anthem — both personally, and professionally.
Available now, the unapologetic and piercingly magnetic release comes out swinging, setting a new stage for the Toronto-based singer/songwriter and former Mini Pop Kid who also appeared as an inaugural contestant on the premiere season of CTV's The Launch. Now 19, clear markers along the way of Victoria Alex's lyrical landscape are the teachable toils and bountiful spoils of transitioning into adulthood.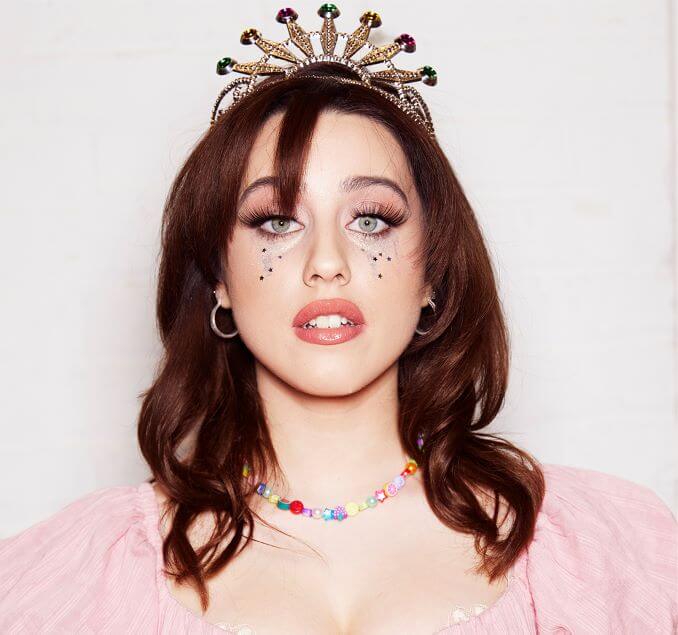 Name:
Victoria Alex
Genre:
Pop Punk
Founded:
2016
Last Single:
Last Video:
Favourite musician growing up:
The Eagles
Favourite musician now:
I listen to so many different artists and I listen to so many different genres it's hard to pick a favourite but I think Maggie Lindemann is a great artist. I really respect what she's doing and her music speaks volumes.
Guilty pleasure song:
There's a song by Selena Gomez called, "Fly to your Heart." It was the very first song I ever sang live at nine years old. It reminds me why I'm doing what I love.
Live show ritual:
I warm up my vocals while drinking water and dancing around.
Favourite local musician:
The Tragically Hip. They're a great Canadian band.
EP or LP?
EP
Early bird or night owl?
Definitely a night owl.
Road or studio?
I love both, but there's something about doing a live show that can't be described.
Any shows or albums coming up?
I'm in the last stages of completing my EP. Once done, my amazing team will definitely have shows for me. I'll keep you posted : )
Where can we follow you?
Instagram | Tik Tok | Spotify | Apple Music | Tidal
***
Rapid Fire Toronto Qs
Favourite local restaurant:
My favourite local restaurant would have to be Piri Piri because it's a great Portuguese restaurant and as a second-generation Portuguese I love to feel close to my culture. I just love Portuguese food in general..lol.
Favourite street in Toronto:
I think my favourite street in Toronto would have to be College Street just because I've grown up there and I love the Italian culture too. There is so much great food, desserts and bars there that have great entertainment and people.
Favourite park in Toronto:
My favourite park in Toronto would have to be High Park because I love riding my bike around their trails. I have great memories with my family there.
Favourite music venue in Toronto:
My favourite music venue in Toronto would have to be The Opera House. It's so intimate but also grand.
Favourite music store in Toronto:
My favourite music store in Toronto would have to be Sonic Boom because it's aesthetically so pleasing and they literally have everything you need and more. Sometimes I stay there for hours just to listen or find new music.