The likes of bet365, Unibet and 888 are just a small selection of the 16 lucky gambling operators that are now permitted to expand into Ontario's iGaming market – as of April 4th, 2022.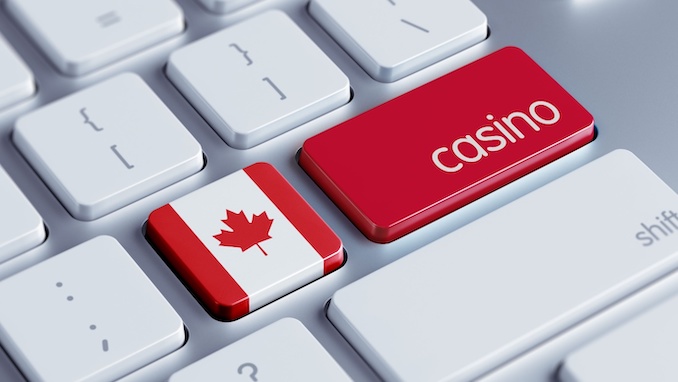 Facilitated and regulated by the Alcohol and Gaming Commission of Ontario (AGCO), the directorate has asserted that:
"Ontario has a serious chance to become a major iGaming location."
Not only this, just another 41 suppliers have been confirmed as being registered in the province, which indicates over 700 games being certified for gameplay so far. 
This marks a massive shift in the way that Canada both views and reacts to the prospect of gambling, with Ontario's latest jump carving out a potentially gambling-filled future for the surrounding provinces, if they choose to follow suit. 
However, to get the full picture of the impact of this big move, we must also look at the events that paved the way for this massive progression – as well as the thoughts of those most affected. 
Read on to find out more.   
What came before: Rules & Regulations
Ontario has long since been the casino capital of Canada – coming forward as the first province to begin to accept gambling into their society. It all began with the humble Lottery, and the formation of the Ontario Lottery Corporation (OLC) in 1975. The purpose of this organization was to regulate all Lotteries, and ensure that players were kept safe, as well as funnelling all proceeds back into the province. 
And Ontario isn't the only province to look towards internal organizations for the regulation of their casino gameplay. Perhaps inspired by the success of the OLC, Alberta also went on to form their own corporation; the Alberta Gaming, Liquor and Cannabis (AGLC) commission which was able to go on and develop Play Alberta – the province's only regulated online casino. You'll also find Quebec and British Columbia getting in on the action, with similar commissioning boards and internally regulated gaming options. 
But back to Canada's newfound iGaming capital, and in more recent years, the Ontario government has gone on to also formulate iGaming Ontario which takes on the task of managing all online gaming in the province, focussing on those that are accessed through private operators. Established in July 2021, the aim of this organization has always been to enter into commercial agreements with top gambling operators – but only those who meet the rigorous standard of integrity, fairness, player protection, and social responsibility that has previously been set out by their parent commission, the OLC. This perhaps explains why almost a year on, only 16 operators are being allowed to test the Canadian waters.
The fallout
Whilst the residents of Ontario are likely thrilled by this large progression towards a more expansive and international gaming market – there are always going to be concerns around the safety of the past time, and what this could mean for the Canadian society as a whole.
Concern has been registered around the lower tax rate for iGaming operators (20%) versus the 55% that brick-and-mortar casinos currently face in Ontario. The CEO of Great Canadian Gaming, Tony Rodio, insists that:
"This is the only state or province in North America where the iGaming operators have a tax advantage,
"We just want it to be a level playing field."
The main worry appears to be that this push into the iGaming market will discourage players that otherwise visit brick-and-mortar casinos to make the move to online gameplay. However, this will also mean that online operators can use the money they save on taxes to further fund their marketing efforts – which could also lead to thinning out the number of players who still choose to play in person. 
Future impact
It's likely that this further development of Ontario's gaming market is only the beginning. In fact, the Ontario government had big plans to transform their iGaming market, far beyond just the online experience. For example, there's interest in enhancing the retail experience and making it easier to purchase Lottery tickets via grocery store check-out lanes, initially through selected retailers. What's more, brick-and-mortar casinos are also set to get a facelift, working in unison with professional sports leagues and teams, such as the Toronto Raptors, using their expertise to provide players with an elevated gaming experience.
And of course, if Ontario finds great success in these endeavours, it's more than likely that the surrounding provinces will follow suit. If Ontario can prove that allowing outside operators to capitalize on the Canadian gaming market can still provide a safe and regulated gaming environment, then we're sure that the likes of Alberta and Quebec, who are already making waves in their own right, will look towards expanding into their very own iGaming market. The only question left to ask is who will be brave enough to take the plunge first?