Some of the most popular musicians are coming to Toronto in 2022, including Elton John, Dua Lipa, Billie Eilish, and many others. By all accounts, 2022 will be an awesome year for concert goes residing in Toronto and Canada.
At the same time, the future of music in the months to come is rather uncertain, due to the Covid-19 pandemic and related restrictions. Fortunately, there is a whole bunch of concerts to look forward to.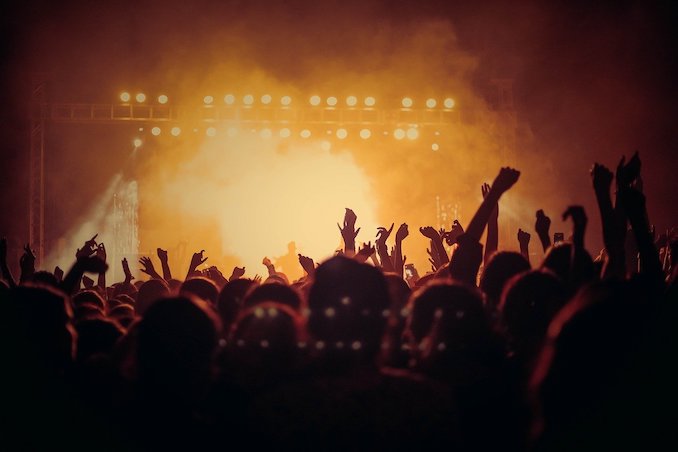 In the meantime, you can enjoy awesome iGaming sessions at many Canada-focused sites, and before you get started, learn more on the bet365 sign up process.
Back to the most anticipated concerts, in January, fans get to enjoy live music performed by Eric Church, Nick Mason, The Wombats, and many other performers.
Erich Church – 14th of January
On the 14th of January, Eric Church will have a concert at Scotiabank Arena. On the Gather Again Tour, Erich Church will also perform in Lincoln, Sioux Falls, Ottawa, Grand Rapids, Detroit, Louisville, Indianapolis, Des Moines, Omaha, Kansas City, Charlotte, Hampton, Orlando, Chicago, St. Louis, Green Bay, San Antonio, and many other cities.
During his fruitful career, Eric Church released nine albums with the last one being released in April of 2021. His songs "Love Your Love the Most", "Smoke A Little Smoke", "Drink In My Hand", and "Two Pink Lines" enjoy the biggest popularity.
Elton John – 14th of February
Elton John will also perform at Scotiabank Arena in 2022. More specifically, his concert will take place on the 14th and 15th of February. Originally, the concert was scheduled for the 29th of March but was postponed due to the Covid-19.
Tickets purchased for the concert in March are valid for the upcoming concert. In addition to performing in Toronto, Elton John will also have concerts in Dallas, Houston, New Orleans, North Little Rock, Oklahoma City, Kansas City, Detroit, Chicago, and New York.
Billie Eilish – 16th of February
On the 16th of February, Billie Eilish will entertain her fans in Toronto. Like the two previously mentioned concerts, her concert will take place at Scotiabank Arena that has a capacity of around 19,800 spectators.
In addition to her concert in Toronto, Billie Eilish will also perform in London, Manchester, Birmingham, and many other European cities. In February, she performs in Charlotte, New Orleans, University Park, Buffalo, Philadelphia, and New York.
Dua Lipa – 23rd of February
Another highly anticipated concert to be held in Scotiabank Arena is Dua Lipa's scheduled for the 23rd of February. Dua Lipa will also perform in Atlanta, Orlando, Nashville, Boston, Miami, Columbus, New York, and Washington DC.
In January and February, Toronto residents get to enjoy performances by Johnny Reid, Monsta X, Erasure, Dierks Bentley, Nick Mason, and Kacey Musgraves.
New Kids on the Block – 22nd of June
On the 22nd of June, New Kinds on the Block will have a concert at Scotiabank Arena as a part of its latest tour. The band will also perform in Nashville, Indianapolis, St. Louis, Cincinnati, Oklahoma City, Houston, New Orleans, San Antonio, and Edinburg.
In May, June, and July, Toronto will also host a couple of other high-profile musicians, including Hames Taylor, Avril Lavigne, Justin Bieber, Primus, Kraftwerk, Doobie Brothers, Vance Joy, Backstreet Boys, 5 Seconds to Summer, Keith Urban, and Foo Fighters.
Alicia Keys – 14th of August
On the 14th of August, Alicia Keys performs at Budweiser Stage, alongside Vance Joy, The Doobie Brothers, and Michael McDonald, Walk off the Earth, Dallas Smith, Hack Johnson, Keith Urban, Backstreet Boys, Davis Gray, and 5 Seconds to Summer.
The Killers, Pet Shop Boys, My Chemical Romance, and New Order will also perform in Toronto in September. The Killers concert will take place on the 23rd of September at Scotiabank Arena, while Pet Shop Boys and New Order will perform at Budweiser Stage. My Chemical Romance will perform on the 5th of September at Scotiabank Arena.