The COVID-19 pandemic has had a devastating impact on people across the world. One industry that has seen a surge in numbers is the online casino industry, and while that is good news for the operators, it has taken a toll on many players. Canada, for instance, is one country that has actually seen a surge in online gambling and also in the number of players reporting gambling problems.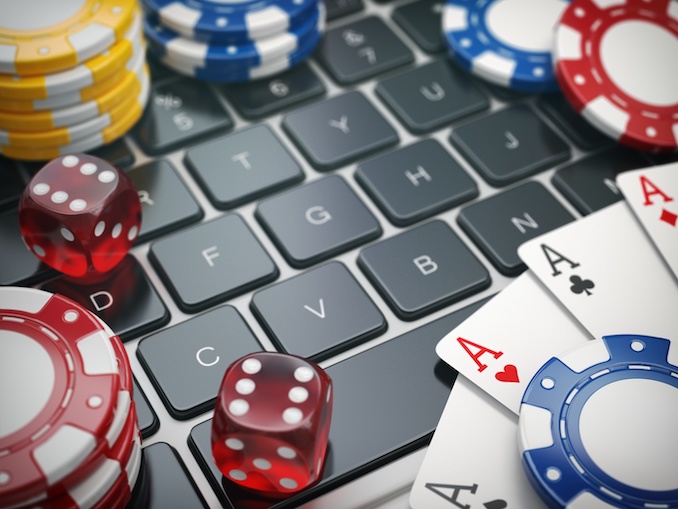 Credit Canada's Take on Gambling During the COVID-19 Lockdown
According to Credit Canada, the COVID-19 lockdown possibly led to a surge in online casino action among Canadian players. Their comment is based off data that they have been able to collect, being a financial lending institution. They were able to detect an increase in the number of customers who placed the blame for at least some of their financial woes on online gambling. 
This is what the CEO of Credit Canada, Bruce Sellery, had to say, "They can do it on their phone from anywhere. They don't have to drive to a casino so the ease with which people can gamble online has made it a lot more problematic."
Warning Signs That Indicate a Gambling Problem
So what are the signs to watch out for, when it comes to someone having a gambling problem? There are quite a few, but one that should set the alarm bells ringing instantly is when someone who is not a borrower of money, or a casual borrower at best, suddenly starts borrowing money frequently. 
Sometimes you may find a friend or relative suddenly delaying in paying their monthly bills, or even lapsing in doing so. Do ask and find out why; it could very likely because of some serious situation, like becoming addicted to gambling. It may not be the easiest thing to find out, because most people with gambling problems hide it from their near ones.
Speaking about this, Sellery said, "For so many clients we are dealing with, they are keeping it from the people that they love and then suddenly they can't manage the debt anymore and have to have these excruciating painful conversations with friends and family." 
There are other signs as well. A significant one is for someone spending inordinately long hours on their laptops or mobile devices furtively and hiding their gambling activity. Another big indicator is a person taking regular and even frequent advances on their credit card.
These are early warning signs and if detection and remediation doesn't happen at this stage, it can be a very rapid downward spiral for the affected player. It could cause them to incur debt or even resort to stealing to fund their habit. 
One thing is clear: The fact that online casinos in Canada allow people to start playing with a no deposit bonus is a big factor in the surge of online gambling.
Gambling During the Pandemic: What the Experts Say
With casinos reopening only now, it is still too early to determine exactly the level of damage – if any at all, to be fair – that online gambling has caused. It is also going to be hard, at this point, to determine or even accurately estimate the long-term effects that gambling during the pandemic may have. 
What most experts here do agree upon, though, is the fact that it is easy to gamble online, and therefore very difficult to tag a specific age limit for people with gambling addiction. Older folks, adults and even teenagers and youngsters can fall victim to gambling addiction.
CTV News of Ontario contacted the Ontario Lottery and Gaming Corporation (OLG) for their comments, but didn't get much of a sound bite, except some basic information about the role OLG plays in promoting responsible gambling: 
"OLG is a leader in promoting responsible gambling, featuring player tools and educational materials from our globally recognized PlaySmart program. Ontario's rate of problem gamblers is 0.3 per cent, among the lowest in the country.
…OLG is a world leader in responsible gambling, twice awarded best overall responsible gaming program by the World Lottery Association first in 2014 and again in 2018."
Here is what Lorri Lowe, who happens to be the Executive Director of ConnexOntario, had to say, "Our service providers have said it has been an increasing concern, but also that the issues are a little more severe."  That could mean a serious problem in the offing, given the authenticity of information from ConnexOntario.
ConnexOntario offers their services to anyone who has had to deal with a gambling problem, be it a player with a gambling problem, the family of the player or even another professional looking for information. It is an agency that provides information on a range of issues, including gambling, alcohol, drugs and also mental health. 
According to Lowe, ConnexOntario is a "…free and confidential service with live agents available 24/7, 365 days a year and we are ready to connect people to these services."