Even a decade earlier, the sports and gaming industries were very different. Technological and telecommunications advancements have created a solid foundation for rapid change in all spheres of life. A significant factor in this is the rise of eSports. Esports gaming is one of the most rapidly expanding entertainment industries right now. The fact that David Beckham is starting an esports team shows just how much people value online gaming. We'll go through the history of the eSports industry and what it has in store for the future.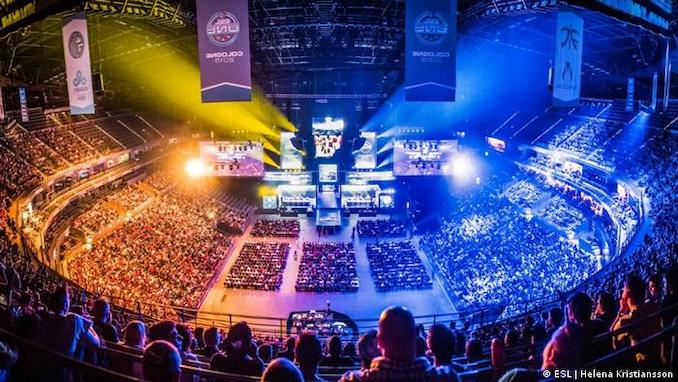 1. Key eSports Dates & Timeline
In the year 1980, the first formal competition in the field of video games was held. 10,000 participants participated in the authorized Space Invaders Tournament. As a result of all the attention provided by the competition, the press and business developers realized that the gaming sector had a great deal of potential. Twin Galaxies, a popular North American arcade, hosted a large competition for the game that year. In order to make it into the top five, players from all around the world competed. The year 1991 is another significant occasion in the history of eSports. Legendary games like Street Fighter 2 or Super Mario Bros were developed on the Nintendo DS during that year, which is when it debuted. Tournaments were held across the globe for such events.
2. The First eSports Events
The global eSports market is now valued at roughly 1.07 billion dollars. eSports are video game competitions that take place on a regional and global scale, pitting players against one another. Large sums are generated for the industry through advertising and promotion. Massive financial awards also entice players. In contrast, the early days of eSports began considerably more modestly. Stanford University hosted a Spacewar-themed event for kids back during 1971.
Spacewar, widely regarded as the first computer game, was conceptualized all the way back in 1961. Pupils were able to compete in the university tournament ten years later. The best players in this sport did not get a monetary reward, in contrast to eSports nowadays. A year's subscription to Rolling Stone was the grand prize. However, even though this was not really an actual eSports tournament, it initiated people's interest in the game.
3. The Evolution of eSports
The eSports industry has been tremendously affected by the most recent technological and communication advancements. This is plain to see in the streaming era. A large number of people are now following their preferred eSports players online. New streaming technology and press conferences have led to a multibillion-dollar enterprise. As yet unexploited in respect to growth potential. Major League clubs are using esports players to engage with their fans. A growing number of football teams are taking advantage of eSports as a marketing tool. Esports players are used in marketing campaigns to demonstrate the teams' competitive goals. Premier League teams are interested in eSports because of the age difference between them and eSports. A majority of eSports spectators and players are between the ages of 26 and 28. According to a recent survey, the age range of a Premier League (EPL) soccer supporter is 42. In order to maintain a loyal following in the future, football teams should work on acquiring younger fans. Sporting organizations may benefit from the eSports industry in order to reach a new generation of fans.
4. Recent Developments of the Industry
Multiple strategies employed by game creators have helped the eSports sector progress. One of the best online casinos, who added a blast timer to its poker game, have been an inspiration to the eSports industry's designers. Additionally, prize pools and various financial tournaments have proven to be beneficial to the eSports industry. Internet gaming portals' alternative means and features aided eSports in fine-tuning its game models.
5. Twitch Live Streaming
Twitch has long been and continues to be the most popular place to watch live video games and eSports events. The portal has had the greatest impact on the industry's evolution. Players in their early twenties fetch enormous incomes and advertising expenses for their services in eSports. Twitch deserves a lot of credit for the current explosion of interest in eSports. A new audience was introduced to eSports thanks to its unique approach of showcasing the world's finest gamers, which allowed viewers to learn from their experiences. This, along with the most significant events and contests, has contributed to the growth of eSports as a business. eSports is a great method to experience digital gaming pleasure for both participants and spectators alike. There are fewer intermediaries and distractions, which makes it a perfect link between technology and sports. Another evident indicator of the dominance of eSports is the fact that existing athletics and leagues have recognized the industry's significance. It's predicted to continue to expand and become an even more successful venture in the near future.