Whether you're planning to stay in Canada for a short while or over the long term, there are certain apps that make life much more colourful and easier to navigate. And let's be honest; who can get by without a smartphone these days?
In today's piece, we'll present 7 types of apps you should check out. Think of them as a Swiss army knife that covers everything from functionality to entertainment. But enough delay! These are our suggestions: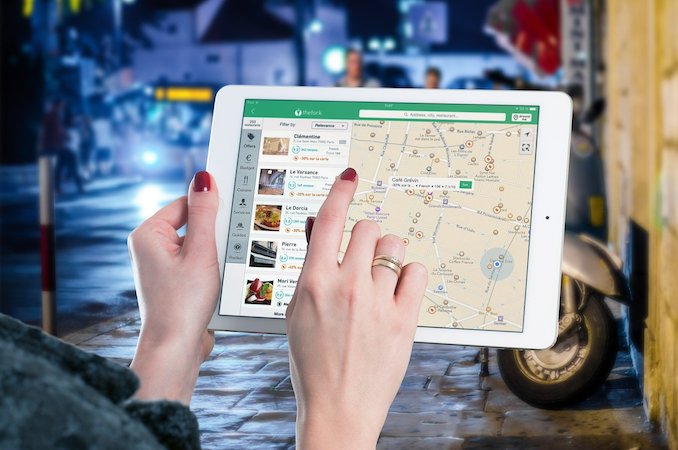 1. Betting app
Canada has a very healthy climate when it comes to gambling. You'll find a fair share of land-based casinos, but if you're either unable or not willing to visit due to other reasons such as long distances, online gambling is a great alternative. In fact, some of the best betting apps in canada have hundreds of thousands of downloads, so the only thing left for you to do is to take a glance at their offerings, see if they support your favorite games, and you'll have all you need to have an absolute blast. No boundaries and no restrictions.
2. Ride-hailing app
Thanks to ride-hailing apps, you no longer have to deal with waiting around for a taxi to pass you by or worry about being overcharged. Instead, you just open the app, let it be known you need a ride, and the driver nearest to your location will come pick you up as soon as possible. The app will display all the prices in advance in a fully transparent manner and estimate how much time the commute will take. In Canada, the main ride-hailing app happens to be Uber, with Lyft trailing closely behind.
3. Dating app
Unless you're happily married or in a relationship, why not give dating a try? Thanks to modern dating apps, meeting new people and potential relationship candidates is now easier than ever. Besides, Canada is known for its open-minded people, so the chances of finding someone who's on the same wavelength as you are there… if you're just willing to give it a shot, that is. Of course, it never hurts to be careful when meeting new people as a general rule of thumb, so it's a good idea to choose an openly-visible meeting spot for the first date.
4. Accommodation booking app
In the digital era, booking your next stay is as simple as pie. With a booking app of your choice, you select the area you'd like to visit, pick the date of your stay, and the app will give you a plethora of suggestions as well as a way to book your accommodation without leaving the app. It's easy to sort the results based on your preferences; whether it be price, customer ratings, or other variables. You'll often see similar listings across different booking apps, so plan strategically – by sticking to the same one, you'll quickly be able to rack up enough points for a free overnight stay!
5. Food app
This group of apps covers two main categories: a restaurant finder app and food delivery app (sometimes, there is a bit of an overlap, as a restaurant can fall into one of the categories or both). While the former will display the top restaurants in your area and user ratings, the latter serves as a gateway between you and the restaurant that will arrange for the order to be delivered straight to your doorstep. There is hardly anything more to add. So treat yourself to a sensory delight and dive right in with the help of these apps!
6. Air quality app
In general, air quality in Canada tends to gravitate towards a healthy mark. But just like anywhere else, the air tends to be more polluted in the cities and less so in the countryside. To find out what places have the best air quality at the moment, all you need to do is install an air quality app that will give you AQI ratings for every region. You will also be able to analyze the air quality movement over time by going through each region's chronological logs.
7. Tourist app
Last but not least, a tourist app will highlight all the tourist attractions worth visiting in your local area. Ranging anywhere from concert halls, monuments, museums, and other sightseeing opportunities, finding your way around any town or rural area will become a breeze. If at any time you find yourself lost or unaware of your surroundings, the built-in map will quickly point you towards the right direction. These types of apps will also show you the nearest hospitals and public transportation options.
Conclusion
Looking back at the decades that passed us by, it's hard to imagine how we were able to go about our daily lives without these handy apps at our side. But here they are, alive and kicking, and each of them is bound to make your life brighter in a meaningful way.