Replacing your windows can be a real burden when you are unsure which windows will work best for your house. If you can not decide on the style of windows to go for, the right frames to pick, what energy-efficient options to consider, you are reading the right article.
Our team has gone far and beyond to compile this post and even outreached the experts from www.ecolinewindows.ca/location/ottawa to provide our readers with the most valuable information. Eager to learn more? Keep reading.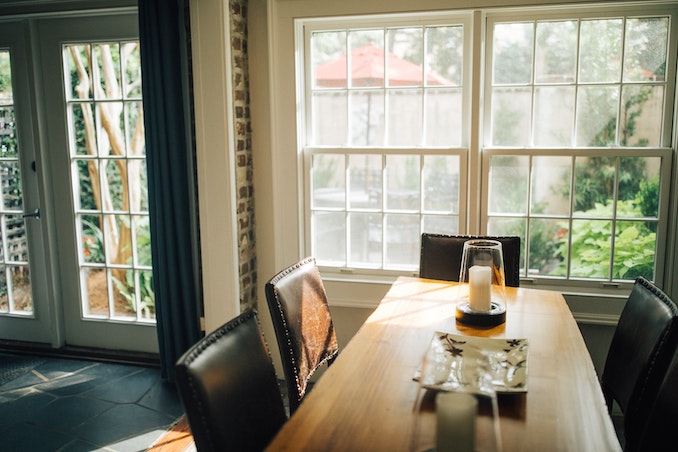 Why consider doing a window replacement?
The most obvious reason for doing a window replacement is your old units being damaged. While there might not be a physical fracture of your window, you might notice that you're hearing more noise or your windows have started leaking. You might also find out that your windows aren't keeping the chilly air out anymore. These are all signs that your windows are wearing out.
You should also consider a window replacement if you want to boost the value of your home. Experts say that new replacement windows can yield over 70% of the initial cost upon resale. Even if you have no plans of selling your home in the nearest future, window replacement is an excellent investment to make.
A window replacement will also save you some energy costs. The newest models of windows are more energy-efficient than ever before and will save you some heating and cooling costs, especially in a city like Ottawa.
What to consider when undergoing a window replacement
Are you about to do a window replacement? That's great! However, there are a few things you must put in mind:
Do you want to bring a modern touch to your home or a more traditional look? The key – your new windows should fit the character of your home or the new look you are trying to achieve.
You should also consider energy efficiency. In Ottawa, the weather is prone to cold and heat extremes; therefore, energy efficiency is a must.
Ease of operation and maintenance are vital. You want your new windows to look terrific, right? Then proper maintenance is essential, so make sure to choose a window style that does not drive you crazy when it is time to clean your units.
While doing this, do not lose sight of your budget. Remember to factor in installation costs in your budget as well.
Which window styles work best for your Ottawa house?
Even though the weather in Ottawa might be harsh, there are several window styles that will work perfectly. These units are likely to complement any house design and bring a modern touch to your property. With the right accessories, painting, and frame, these windows will enhance the character of your home and make it look terrific.
Casement Windows
Casement windows are the most common units you are likely to find in any Ottawa house. Why do Canadians adore them? There are several top reasons:
Casement windows are very adaptable. The units can work with almost all home designs. Want a traditional look? Easy. Something modern? You will get just this.
Casement windows are the easiest windows to operate and maintain.
Casement windows are superb in terms of energy efficiency. They are literally the best operable units if you consider energy savings as your top priority.
Casement windows can serve as egress windows.
Hung Windows
Hung windows are units with operable sashes that can move upwards and downwards. These windows have existed for decades and have no plans of ever going out of style. They offer a good number of advantages:
They are easy to clean because of how versatile they are.
They offer optimal ventilation
Even though they are less tightly sealed than casement windows, energy efficiency is also a strong point of these units
Sliding Windows
Sliders (or gliders) need no introduction as they remain a popular choice in Ottawa because of their versatility, ability to let in natural light, energy efficiency, and excellent ventilation.
Sliding windows are aesthetically pleasing
They are easy to operate and maintain
The units provide homeowners with a great unobstructed view due to the huge glass area
However, keep in mind that these units could be pretty difficult to clean on the outside of the house, depending on the location.
Other aspects to keep in mind when shopping for new windows
Energy-efficient windows are your best bet
You need to opt for windows that are Energy Star qualified because it means that these products have been certified and that they meet the energy efficiency guidelines set by the industry. The Energy Star-rated windows must have a U value of 1.05 W/m2 or lower and an ER of 40 or higher.
It is also necessary to consider insulated glazing options. The most common types are the double glazed and triple glazed glass options. Triple glazed windows are windows with 3 panes of glass separated by two air-filled cavities, unlike double glazed glass, which have just two panes and are separated by a single air-filled cavity. This insulating layer of air between the panes of glass makes the windows energy efficient as they can conserve the temperature in any room. They also reduce more noise and help block out the sun damaging UV and Infrared rays. Experts recommend going with triple-glazing for the Ottawa region, which also helps cut down on annual energy bills.
Choose vinyl
There are several window frame options available to you when shopping for new windows. But the favourite among customers is the vinyl frame for many reasons, some of which are;
Vinyl frames are affordable, and they usually offer better insulation than most of the other options.
Vinyl frames are very versatile and come with many designs. They could have smooth, textured, or faux wood finishes, which make them a popular choice.
Vinyl frames are also easy to maintain, unlike wooden frames that are expensive and require a lot of maintenance as they are susceptible to rot and weathering in certain climates.
Popular windows styles – what are the prices?
If you consider doing a window replacement – prices would be one of the most critical factors to take into account. New windows won't be cheap – that's for sure. But here comes the golden rule – do not fall for the most expensive units (nor the cheapest). You should consider what will work best specifically for your house. If the overall thermal performance of your home is great, it might be unnecessary to install triple glazed units, for example. Or, if your current rough openings are a perfect fit for casement windows, it might be wise to stick to this window style. But to provide you with more detailed information regarding the window prices in Ottawa, give a look at the table below that represents approximate prices for the most popular window styles in the region.
| | | | |
| --- | --- | --- | --- |
| | Casement Window, $ | Hung Window, $ | Sliding Window, $ |
| Ottawa | 523 – 953 | 541 – 1093 | 328 – 1637 |
Source: www.ecolinewindows.ca/location/ottawa
Make sure to install your new units correctly
Getting your windows installed is definitely not a DIY task. You need professionals to do the job for you. But how do you find the right guys?
Try reading reviews and carrying out your research. Good points to consider are:
Do they offer a warranty, and what will it cover?
Do they follow the

CSA

guidelines and your local building code
What windows do your window company recommend to install for your house?
Are the offered units Energy Star rated and NAFS-11 tested?
Try to make sure you deal with a reliable window company to avoid many common pitfalls and get the units that will serve you for many years to come!