Once typically associated with teenagers in their parents' basements, video games have taken on a new meaning in recent decades, resulting in a multi-billion dollar industry and the rise of esports. 
Soaring in popularity as of late – especially with the relentless COVID-19 pandemic – esports involves multiplayer video game competitions with professional gamers from different leagues or teams.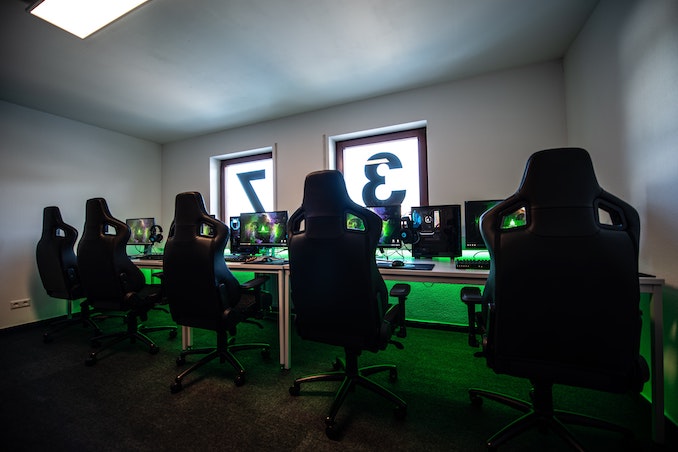 While competitions aren't new to video game culture, they were largely between amateurs until the late 2000s, when the introduction of mass streaming and social media resulted in the emergence of pro gamers and a growing audience of passionate spectators. Live video game competitions – featuring gamers that have become stars – had become commonplace around the world. 
Since 2010, esports has become a hugely significant part of the video game industry. Gamers compete in many of the video games that are popular with at-home gamers, like the infamous Call of Duty, Fortnite, League of Legends, Madden NFL, Streetfighter, or Overwatch, to name just a few. 
The 2017 League of Legends World Championship was one of the most popular esports competitions ever, drawing more than 80 million viewers. 
By 2023, total esports viewership from around the world is expected to reach 646 million, and the market could surpass $1.5 billion by then. 
Not unlike professional athletes, pro gamers can make more money than many people could ever dream of, with many raking in six figures. High profile tournaments can offer millions in prize money. 
While not everyone thinks of esports as true sporting competitions, they are now college esports teams, have been featured alongside traditional sporting events in Asia, and the International Olympic Committee has discussed their inclusion as an Olympic sport. 
Closer to home, a quick search of "esports Canada" reveals a thriving scene in throughout the country, with multiple platforms for online esports leagues. For example, Greater Toronto Area-based Northern Arena has a global online presence that attracts top international competitors. Meanwhile, Montreal's Esports Central is an esports entertainment complex that offers everything from console gaming and virtual reality to esports events and tournaments. 
As esports continue to gain traction in Canada, several impressive teams and organizations represent the country on a global stage. For example, Toronto Defiant and the Vancouver Titans are part of the global Overwatch League and their esports organizations, OverActive Media and Luminosity Gaming, are regarded as global esports leaders. 
As video games continue to become destigmatized and the industry continues to grow, we suspect the sport (or past-time, depending on who you ask) will continue to attract an eager audience of spectators – and billions of dollars.