Canada and especially Toronto is a home to many successful poker players. But the most eminent star in Canadian poker is Daniel Negreanu. The poker pro, showman and just an interesting person. Let's get to know him.
Daniel Negreanu is a poker pro with over 42 million in prize money, 6 WSOP bracelets, and 2 World Poker Tour titles. He is recognized as the richest poker player from Canada. Today only Phil Ivey and Antonio Esfandiari surpass him in terms of winnings.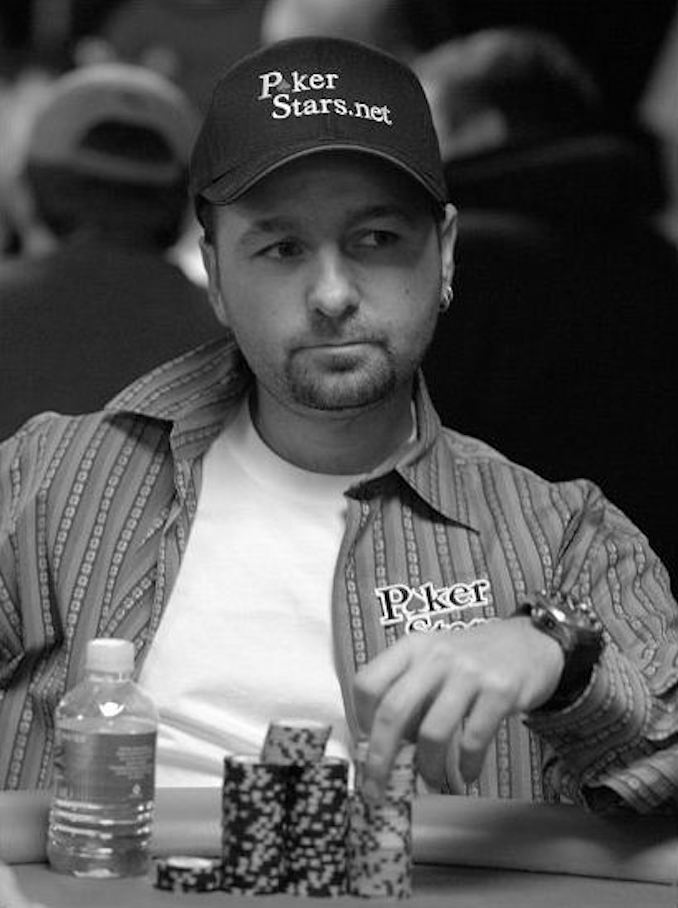 What do we know about the Canadian poker star?
He was born July 26, 1974 in the city of Toronto and has Romanian roots. Since childhood, Daniel dreamed of dedicating his life to sports and playing snooker. During the same period of his life he has learned to play poker and became a regular visitor to poker rooms. Having won quite large sums, he completely forgot about sports.
In 1997, Daniel was very fortunate, taking good wins in two World Poker Finals events, taking home $ 55,000 in prize money. The win gave him the courage to take first place in the World Series Limit Hold'em, taking a payout of $ 169,000 and earning his first bracelet.
The next couple of years gave him two WPT titles and three bracelets. In 2004, Daniel was named WSOP Player of the Year and became World Poker Tour Player of the Year in 2005.
In Paris, he won the $ 25,000 high roller tournament at the 2013 WSOPE. This event gave him $ 1 million. A few months later, Daniel flew to Melbourne, where he won the no-limit hold'em tournament, and received another million.
Daniel Negreanu signed a contract with the poker room PokerStars in 2007. This gave him a place in the poker pro team. For many years, it was Daniel's face that was associated with PokerStars. Until 2019, he represented this brand, and then changed the team and became the Ambassador of GG Poker. Going to play poker at a live online casino, many dream that it is Negreanu who is secretly playing at the same table with them. And this already says a lot about the popularity of the player.
He also was training poker players. In 2006 he organized his own offline tournament in order to find a protégé. Daniel wanted to train him to claim victory in world-class events. The first student was Brian Findler and in 2007, he chose Anthony Mack as a student.
Daniel Negreanu very quickly became a popular person, which gave him the opportunity to take part in various TV shows, as well as some roles in a big movie. He appeared in the film " Poker Pro", and played the role of himself in "Lucky You". He also played a poker player in the blockbuster X-Men Origins: Wolverine.
Daniel has repeatedly said that he would undoubtedly try to break into the movie industry if he wouldn't have poker in his life.
Interesting facts about Daniel Negreanu
• Daniel Negreanu is known under the nickname KidPoker.
• Until 2018, he was the richest poker player in the world.
• Negreanu is crazy about playing Hearthstone.
"I can't stop playing Hearthstone – the game is addictive, but has so much fun!" – this is how Daniel says about the game.
The game fits perfectly into the life of the player, because it can be played on a phone or tablet, which is ideal for passing the time on the road. You can also play the best games on the Shangri La website, as well as place bets on any sports.
• On November 9, 2014 he joined the Poker Hall of Fame.
• One of the few old school players who is successful both in land-based and online live casinos.
• A big fan of the Toronto Maple Leafs hockey team.
Daniel dreams of a hockey team in Las Vegas. You are probably wondering how there can be a hockey team in a city located in the middle of the desert in the hottest state in the United States? But Negreanu is not discouraged, and his soul is full of hope. He even wants to become the owner of a future NHL team.
• Daniel is trained by a famous fitness model and blogger.
Several years ago, Negreanu seriously decided to take care of his health and improve his physical condition. Well, at the moment he shows good results, and all thanks to his trainer – a fitness model Tiffany Boydston.
• Has his own blog and is the author of many books and poker articles. About 100 of them are for the "Card Player" magazine.