If you're visiting Toronto this year, there are a few things that should be at the very top of your itinerary. They will give you a unique taste of Toronto life and are not to be missed.
Gambling Online and Offline
The total Canadian gambling market is worth an estimated $14 billion and it's much more accessible than it is in the US. Many international travelers are surprised to learn just how easy it is to find casinos and card rooms, and as the industry grows, it's getting even easier.
Online gambling in Canada is also very popular right now. Many of the sites that Canadians use are based outside of Canada, but you can use them as long as you live in the country. 
It's an industry that you can get a taste of when you are in Toronto. Your online gambling options may be limited if you're coming from a country where it is illegal, but you can still find over 4,000 slots at the city's 4 casinos.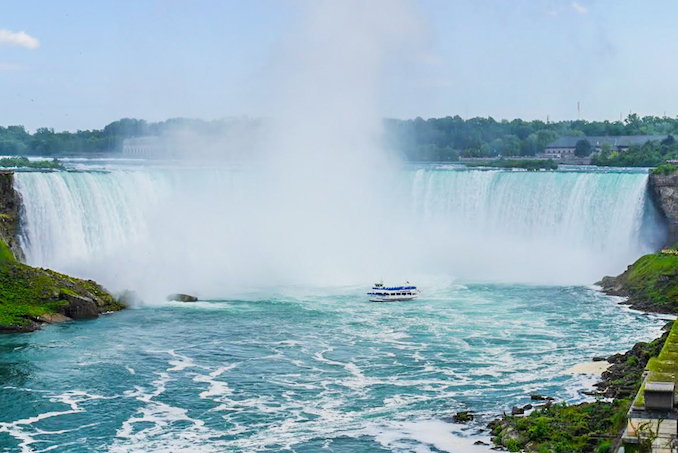 A Niagara Day Trip
You can get to Niagara Falls in under 2 hours by car. It's not exactly a short trek, but it's far from a long one, and it's a great excuse to spend the day there. 
There are several Toronto-based companies offering day and night tours of Niagara. They will take you there, give you plenty of food and drink, and ensure that you have the best seat in the house as you watch the world's most famous falls.
An Aerial Tour
Companies like iflyTOTO will take you on an aerial view of Toronto and the surrounding areas, allowing you to see the city in all of its glory. 
The flight takes less than half an hour and you're free to snap pictures as you're flown around the city. You can even enjoy refreshments on the plane.
Ripley's Aquarium of Canada
Located at the base of the famous CN Tower (which in itself is a must-see attraction in Toronto) Ripley's Aquarium of Canada is a vast aquarium that hosts over 20,000 aquatic animals and welcomes visitors of all ages.
You can step inside the largest underwater viewing tunnel in North America and get a front-row seat to dive shows and feeding times. There are stingrays, sharks, and a host of other freshwater and saltwater animals.
Ripley's Aquarium of Canada is closed until the end of November 2021, so it's only an option if you are visiting at the end of the year.
Tall Ship Boat Cruise
If you're not comfortable in the air or on the road, then explore the city by sea, instead. You'll be taken on a historical tour inside a tall ship, enjoying drinks, taking pictures, and seeing the city from a whole new perspective.
Summary: A 2021 Adventure in Toronto
In addition to the above, Toronto is home to a number of great museums, festivals, and restaurants. It's a massive city with thriving nightlife and an immense amount of culture and tradition to explore. So, if you're preparing a trip in 2021, make sure your itinerary is full!
*This post in Sponsored