With the sequel The Suicide Squad set for release in July, we take a look at some of the unique locations around Toronto, Canada, used to film the first film of the franchise.
Filming and travel are expensive, and writers have massive imaginations, so it can sometimes be a little challenging to reach all of the intended destinations when creating a new film. However, replicating a location and scenario in the story accurately is vital to keeping watchers immersed and engrossed in the story.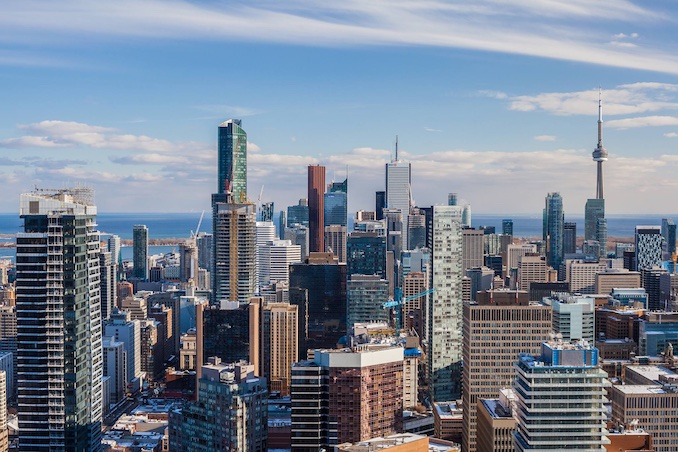 As a result, Toronto is often chosen as a filming destination because its diverse population has led to a wide range of different and unique buildings and neighbourhoods that allow filmmakers to pretend they have traveled halfway across the world to get the shot. On top of that, Canada is relatively much closer to Hollywood than most other places and countries globally, so it is far easier and cheaper to get there to film.
The first movie in the Suicide Squad franchise is a perfect example of this. Despite mentions of Midway City in California and wide shots of the Chicago skyline, the vast majority of the film was shot in Toronto because they could do everything they needed from one place and could drastically cut down on travel.
Its success drove the creation of a sequel titled The Suicide Squad, set for release in July 2021, while in entertainment, there is an upcoming video game titled Suicide Squad: Kill the Justice League, which should come out next year. It has even influenced the iGaming industry, as there is a slot game titled Suicide Squad found on many online gambling sites such as BGO casino.
Shooting in Canada proved to be a wise move because, despite getting panned by critics, the film was very well received by fans and became something of a cult hit, with most none-the-wiser the film had been shot almost entirely in Toronto.
The first location is one that most Torontonians will be very familiar with because there were hordes of them present to watch the filming of the flashback scene to when Joker first began influencing Harley Quinn. The scene was shot on the corner of Yonge and Gerrard Streets with thousands of locals looking on, although they were digitally edited out of the final cut.
From there, we move on to the Lower Bay Station, which in the film has been dressed up to look like Midway City's Central Station. It is the location of the massive battle between the Suicide Squad and Enchantress, played by Cara Delevingne. It proves just how versatile the Toronto architecture can be because, without prior knowledge, it is almost impossible to tell.
The next location involves another flashback, this time to introduce Will Smith as Deadshot to the audience. He is doing what he does best, executing an assassination mission and escaping with much skill and without much effort into the railroads of Toronto around Front West Street.
The Suicide Squad's emergence from a crashed helicopter wreckage at the Yonge-Dundas Square has taken on a little bit of extra special significance by capturing a moment in time that no longer exists. The line of clothing stores, corner shops, and fast-food outlets have all since been removed to make way for new condominium hi-rise buildings.
The Squad also takes a memorable trip to Eaton Centre shopping mall on Yonge Street, where they pick up a few items without paying. Specifically, Harley Quinn smashes a window and steals some clothes while using the excuse, "We're the bad guys, it's what we do".
And, finally, the Suicide Squad uses their superpowers to transport themselves from Central Station (Lower Bay Station) to Union Station for their final big fight with Enchantress. Needless to say, the location is utterly demolished on screen, but it is all just cinematic, and the famous Toronto location remains undamaged from its encounter with the Suicide Squad.
*This content is Sponsored