The month of February is a month that many professional sports gamblers and handicappers take off due to the end of the NFL season after the Super Bowl ends. Proline in Ontario has some great betting options and nothing beats a Sunday board of plays.
While many professional handicappers don't view hockey as a big bet to make some easy money on, that's exactly how professional sports bettor and handicapper Jon Price views it and his results this season have been phenomenal.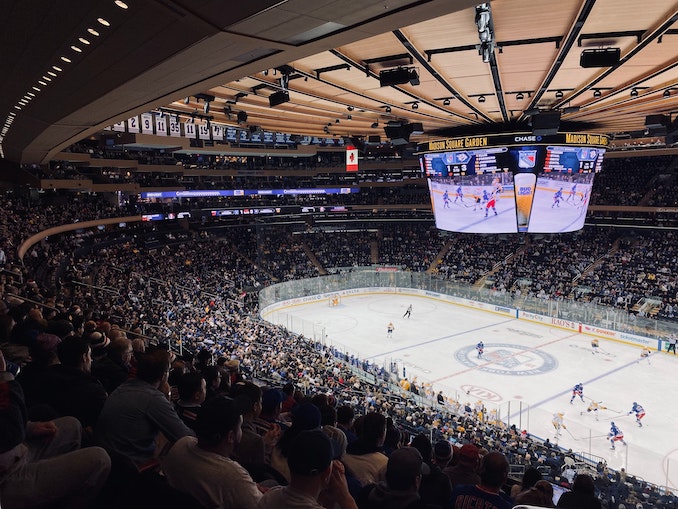 Jon Price is considered hands down the best sports bettor in Canada and North America. He's been featured in some of the biggest global publications from Forbes to Wall Street Journal. On the radio you've probably heard Jon Price on TSN 1050 here in Toronto and Ottawa giving out plays so even the average bettor can start to make money with his help.
Jon has been on a hot streak the entire month of February in the NHL. He's won an amazing 14 out of 16 hockey picks against the spread and is showing no signs of slowing down opening up in March on a hot streak.
Some of his largest NHL wagers in the month of February are listed below where he's netted over $1,000,000 in earnings:
-2/10 UNDER 6.5 GOALS Montreal-Toronto
-2/12 Blues -125 over the Coyotes
-2/19 UNDER 6.5 GOALS Edmonton-Vancouver
-2/24 Flyers -125 over the Rangers
-2/26 UNDER 5.5 GOALS Minnesota-Los Angeles
…And that's just a sample of some of the damage Jon Price and his team of analysts at Sports Information Traders have done to the online sportsbooks here in Canada this NHL season. As Jon has explained before, hockey is one of the untouched gems of the sports betting industry. Just like in baseball and basketball, hockey has several games every night of the season to choose from. The more options to choose from means the better odds that handicappers like Jon can deliver to their clients and minimize the risk. While the rest of the handicapping industry is on vacation and gearing up for the coming March madness Tournament, Jon Price and his team are hard at work making money right now in the NHL for them and their clients.
As the founder and CEO of one of the largest and most successful sports betting firms in the world, Sports Information Traders (SportsInformationTraders.com), Jon is no stranger to winning some headline grabbing wagers over the years.
Jon Price won a multi-million dollar plus wager two Super Bowl's ago when the Chiefs beat the 49ers. Last year his expectations were tempered and he couldn't fire a big bet on the Bucs or the Chiefs and thus ended up staying out of the headlines while hitting 5 big proposition bets . As far as the rest of the NHL season Jon is just warming up and don't forget he's still going to turn big profits betting on March Madness, CFL, and MLB.
There's never been a better time than now to join Jon and his team and cash in on the remaining NHL Regular season games. There's plenty more opportunities each and every night to cash-in, and Mr. Price is the best in the world at spotting the advantageous NHL odds for you to cash-in big on. Now is the time to join a proven winner.