The gaming industry is growing at a fast rate, that it is even now in a strong position to drive the TV agenda. This has resulted in screen technology advancements to accommodate and accommodate the gaming industry. Just like the shakeup that was witnessed in 2012 with the introduction of 4K technology, 2021 promises to be an exciting year with innovative screen technologies and advanced functions.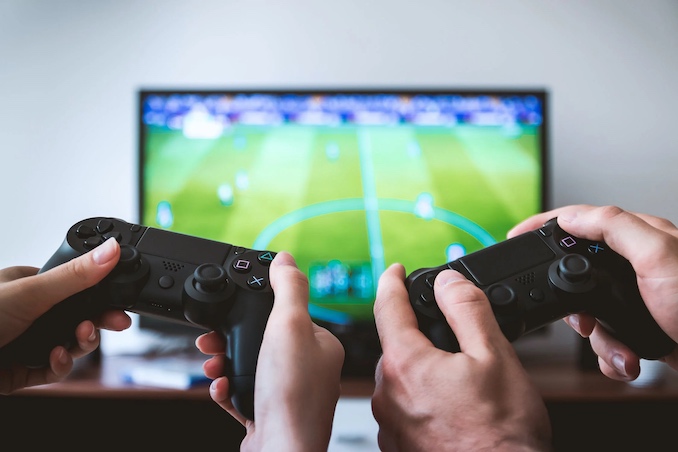 Why 2021 is all about TV gaming
2021 is shaping as the year in which industry leaders implement features such as HFR (High Frame Rate) geared more towards gaming. Most of the mainstream models this year will offer support for 4K 120fps HFR through HMDI v2.1. This will allow you to play Xbox Series X and PlayStation 5 at their highest frame rates, which means smooth, sleek graphics. The TV's being manufactured by LG will come with a 'Game Optimizer' feature which will apply the most appropriate setting for the game being played, with a very low input lag of just 1millisecond. The latest Panasonic model will implement a feature called 'Game Mode Extreme' which will reduce image lag up to 14milliseconds. Samsung will implement the 'Ultra Wide gaming' mode, with compatible screens displaying extreme widescreen images with a low input lag of fewer than 10 milliseconds. Users will also manually shift the display to match their eye level. This means you can discover LeoVegas' slots at a legit online casino in Canada and play them on a widescreen regular TV.
What to look forward to in future TV's
2021 is the year we will see manufacturers working on innovative Mini LED technology. It is a new technology for backlighting LCD TV's, but with better HDR handling and dimming control features. As well as improving TV imagery, it is also free from burn-in. This will improve HDR performance, especially for models that support high frame rates (HFR). Some of the manufacturers leading this innovation are Philips with its 'Mini LED' mode, Samsung with its 'Neo QLED,' and LG with its 'QNED' mode. While Mini LED technology is exciting and one to look forward to, OLED displays will not be taking a backseat. LG is leading the push for higher luminosity screens with their OLED Evo technology.
Sets to watch out for
One of the most exciting new tech projects is Samsung Neo QLED 4K Smart TV. It promises users to play their games at their full 4K resolution at 120fps. It also uses Quantum Matrix Technology to ensure gamers enjoy great detail even in the brightest and darkest scenes. This TV allows Ultra-Wide gaming with a screen that is just 25 mm deep. It can display images at 21:9 or even 32:9, making it the gaming TV to beat in 2021. Another TV to consider for gaming is the LG QNED95 miniLED, which comes in 65″, 75″, and 86." It plays games at their full 4k resolution at 120 fps, and it has an OLED-like performance. While Sony will not be taking advantage of Mini LED features, it's BRAVIA XR X95J promises high quality 4K HDR pictures. What sets it apart from the others is cognitive processor technology to offer exceptional screen resolution and performance. On the other hand, Philips is not being left behind in embracing Mini LED TV technology. It recently launched the 9506 and 9636 series to rival LG and Samsung. They will take advantage of the 5th generation P5 picture processor with an anti-burn-in technology that will make gaming seamless.
*This content is Sponsored