Toronto is one of the most unappreciated cities on the planet. It's regularly overlooked when it comes to lists of the world's best cities, which is certainly unfair based on the fantastic amenities that it has available to visitors. What's so fantastic about Toronto is that it offers a lot to people outside of what you would normally expect. While many would point to the fantastic city centre and retail areas, it's actually much more than that. Although the COVID-19 pandemic and the ensuing lockdowns have limited the activities that otherwise may have been enjoyed in the city, we're going to take a look at all the great ways that you can entertain yourself in Toronto during less-restricted times.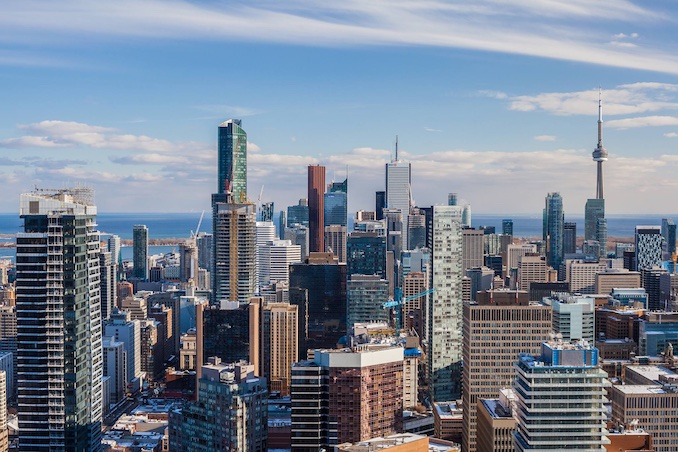 Winter activities
It might be well known, but Toronto is quite a cold place. When the winter comes, there is a lot of snow around. For many people, this could be seen as a reason to stay indoors, but for others, this is a great way to get out there and start really enjoying the winter weather. This is a way that Toronto really delivers for visitors. There are a host of winter activities that can be enjoyed here.
One of the most popular activities for visitors is to go sledging. All you need to do is find a hill that's away from traffic and other hazardous obstacles, load up your sled and you're all set – it's as simple as that. This will provide hours of fun and all it's likely to cost you is the time it takes to get to the hill. Toronto's Riverdale Park East, set in an 18-hectare park, or Christie Pits Park are great examples.
Another common winter activity is to go skating. While indoor ice rinks might not be open, outdoor locations such as the North Toronto Memorial Community Centre and Ramsden Park can still be enjoyed. Put on your skates and you can spend a good afternoon skating away.
Online gaming
This is something that you can do anywhere, but Toronto has a number of facilities that make it a great place to relax indoors and play some online games. Firstly, the fibre network within the city is superb, so you are able to get high-speed and high-quality internet pretty much wherever you are. If you want to play some of the latest online games, then this is an absolute must if you want to do it without it freezing every two minutes.
On top of this, if you want to play games for money, then the gambling regulations within Toronto allow this. If you want to find yourself a great online casino, then doing so in Toronto is a great idea. One of the best things about being in Toronto is the number of different Canadian online casinos. Whether you want a site that includes a huge number of different games or a site that makes it easy to get fast online payments carried out, there's a huge selection available.
View the beautiful surroundings
Contrary to popular belief, Toronto isn't a concrete jungle. It has a lot of natural beauty. This is no more apparent than in some of the nature parks that it hosts. The High Park Nature Centre, Humber Bay Park East and the Moccasin Trail Park are all examples. While there are a lot of official nature parks available in Toronto, it's also home to a lot of hidden trails. All it takes to find some of the lesser-known beauty spots is to take a look at some lakes and rivers. Here, you will see trails that are a little less well-travelled. You'll be able to find some wonderful spots that are outside of the usual human traffic.
When not restricted by the pandemic, it's also great to go camping in Toronto. There are a lot of gorgeous spots to lay down your tent and spend an evening under the stars – Olympia Park and the Toronto West KOA to name but a few. Just look for the best spots near to you and you can begin your camping adventure. Of course, if you prefer something a little bit more traditional, then you can also go for a walk on the beach. Even in the winter, a walk along the beach is a wonderfully relaxing way to spend your evening. Just find one that's close to you, make sure that you put on appropriate footwear, and go for a walk.
Go cycling
You could link this to the previous activity. Cycling in Toronto is a fantastic way to spend your time. While there are a lot of walking trails available in a number of different beauty spots, there are also some excellent cycle trails. Just find one that is within your capabilities and then you will be able to just get on your bike and go off on an adventure.
This is something that can be done in both rural and urban areas. If you want to go for a journey where it's quite easy to find your way around, then an urban ride is probably your best bet. However, if would prefer to go on a bit more of an adventure, then a rural ride will take your fancy. Why not try the 9km Beltline Trail?
Make your own fun
Of course, these are just suggestions. In a city as large as Toronto, it's easy to find things to do. All you have to do is take a look at what is available within the city and you can easily get out there and have plenty of fun.
It's important to check the dates and opening times for any indoor activities – particularly during a COVID lockdown. They might not be available at the times you want, so it will be important to double-check before making your way there. However, with a city as big as Toronto, it's almost impossible not to find something to occupy and entertain you.
*This content is Sponsored