Gambling has been a popular form of entertainment for thousands of years, and even today, people love to visit casinos and race tracks to bet money on their favorite games or sports. Some skilled players can even make money from gambling, either by luck or by skill. If you are a good poker or blackjack player, or know your sports well, you might be able to live off of gambling – though that is very rare and difficult to manage. Hence, why most players play purely for entertainment purposes.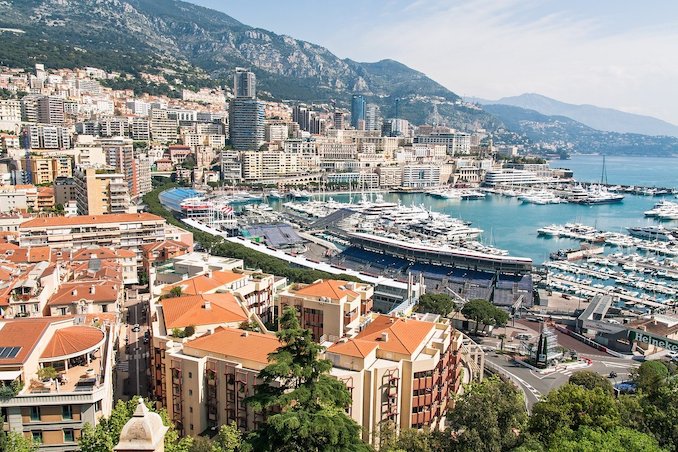 Regardless of why you play or bet on sports, casino resorts and certain cities have become gambling hubs that invite people to visit over and over again. In this article, we will look at some of the most popular cities to visit if you are a gambling fanatic.
Atlantic City
Atlantic City, located in the United States in the state of New Jersey, lies next to a beautiful beach. This city is the biggest and most popular gambling destination on the east coast and it invites players to visit over and over again. Though many people will choose the best online casino over a brick-and-mortar casino for the convenience of it, Atlantic City and its dozens of casinos are always worth a visit.
Atlantic City features some of the same casino chains as the legendary Las Vegas, which we will look at next.
Las Vegas
The legendary Las Vegas is a city that everyone knows at least by name. If you are a gambling fan, this city is definitely worth a visit. It is located in the United States in the state of Nevada, surrounded by desert. The city was created in the early 1900's out of nothing, in the middle of nowhere. Over the years, it has become one of the most popular destinations for travellers of all kinds. 
The city features dozens of huge casino resorts and hotels. Some of the casinos have been there for decades, for instance, the picturesque Fremont Street's Golden Gate and Golden Nugget. Las Vegas is not only a destination for gamblers, but also for party-goers and bachelor and bachelorette parties. The hotels also arrange amazing shows, and you might see some popular singers, such as Jennifer Lopez or Britney Spears, performing at Planet Hollywood. If you ever get a chance to visit Las Vegas, it will surely be an experience you will never forget. 
Monte Carlo
Monte Carlo is an old city located in Monaco, Europe. The city has become familiar for many from movies, such as James Bond movies, where mister Bond visits the luxurious casino of Monte Carlo. Though this legendary, beautiful, and extremely attractive casino is definitely worth a visit, it is not open to just anyone: you have to have some green in your pocket to get in. 
In addition, Monte Carlo is a fantastic vacation destination, as it features beautiful architecture, unforgettable ocean views, and it is only less than an hour away from Nice, France. 
Reno
Reno is a small little town close to the border of California in the United States. Before Las Vegas took over, Reno used to be the place to be when you wanted to spend some cash on slots or table games. Nowadays, it still features about two dozen casinos and people still travel to see the unforgettable Reno, although it is not the destination it used to be back in the day. 
Reno is close enough to other big cities as well, that you can easily find something fun to do after visiting "the biggest little city in the world."
San Juan
San Juan in Puerto Rico is worth a visit, if you like to combine beach vacations with some gambling fun. The city is not the most popular destination for gambling per se, but it does feature some big casino resorts. The best part is, that it is close to a beach and you will get to enjoy sights and great Puerto Rican food. 
The casinos are often open 24/7 and they accept US dollars as currency, as it is a part of the United States. In addition, Puerto Rico as a country is not very expensive, so your dollar will go a long way here. 
Cruises
Though many might not think about it, going on a cruise (for instance, on the Caribbean) is a great way to enjoy gambling, too. Many cruise ships have their own casinos and they offer table games (such as blackjack and poker), slots, and other fun games to choose from. In addition, cruises tend to have fun shows, excellent food, and an interesting destination, for instance, in the Bahamas. So, book a cruise and test your luck (or skill) while enjoying ocean air.
*This post in Sponsored