A casino is a great place to visit if you are looking for somewhere to let off a bit of steam. When you think of great casinos you will probably automatically think of places such as Las Vegas, Macau, or Atlantic City, but you might be surprised to find out that Toronto has its fair share of great land-based casinos. In fact, it is not an exaggeration to say that you will be spoiled for choice when it comes to casinos in Toronto. Below we are going to take a look at some of the best brick and mortar casinos in Toronto. We guarantee that you will have a great gambling experience at any one of these venues.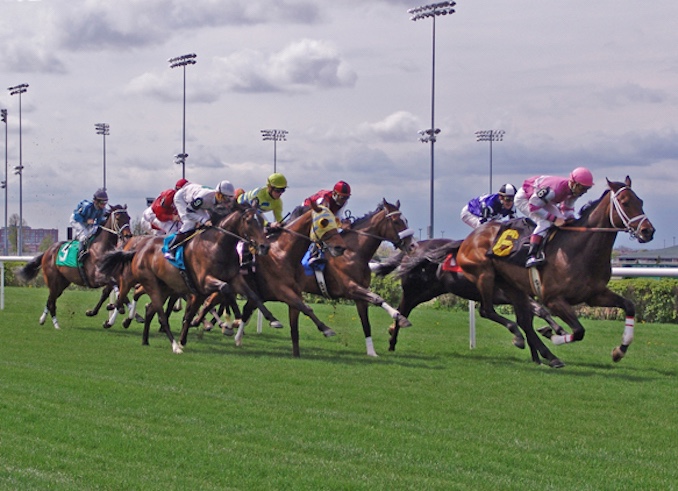 Casino Woodbine
This is a casino that is perfect for everyone – alongside all of the popular casino games, you can bet on horse racing here which is one of the only places in Toronto where you are able to bet on these majestic animals. When it comes to casino games, you will find 100 table games such as poker, blackjack, and baccarat. If table games are not really your thing, then you have close to 3,000 slots that you can choose from. These slot games have a variety of themes, so you will definitely be able to find something that is to your liking. The online versions of the real money casino games featured at Woodbine are reviewed and featured by Hunter Wilson which is the senior casino games reviewer at the real money Canadian casino comparison site casimoose.ca/real-money.
Apart from the choice of reviewed casino games, when you are playing here you will never get thirsty because you will be supplied with free non-alcoholic beverages. When you have had your fair share of table or slot games, you can head to one of their restaurants to satiate your hunger.
Casino Rama Resort
This luxurious casino resort is located in the stunning area that is Orilla. Apart from the 2200 slot games and 60 table games such as poker, baccarat, and blackjack, you will find all the other amenities that you would expect at a traditional casino resort. There is a pool, steam room, hot tub, sauna, and no fewer than eight restaurants to satiate your hunger when you have had your gambling fill. If you are into your shopping, then you will be glad to find out that there are three shopping boutiques on site. There is also plenty of entertainment on shot at the magnificent 5,000-seater Entertainment Centre. This is the closest experience that you will get to Las Vegas outside of America.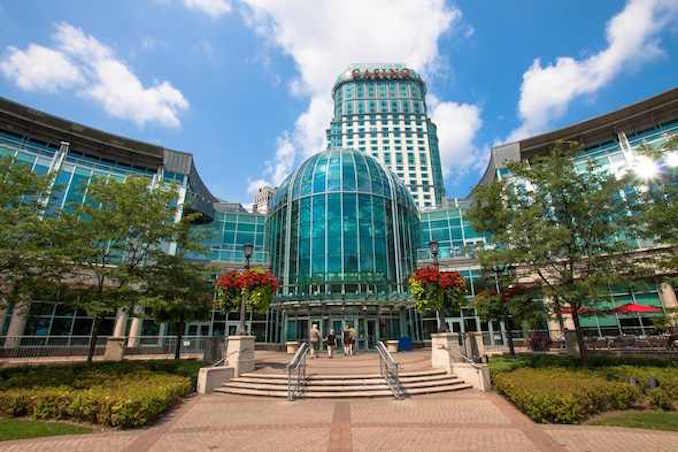 Fallsview Casino Resort
From this wonderful resort you will get a stunning view of the famous Horseshoe Falls. This resort is the largest casino resort in the country, and it comes equipped with a staggering 3,000 slot games and 100 tables games. If you are a big fan of poker then you will be happy to hear that there is a poker room with 12 tables and it is so popular that you have to book a spot in order to play. The hotel on the site comes with 374 luxury rooms, a fitness center, spa, and plenty of different restaurants and shops. One of the most unique features of Fallsview Casino Resort is the Avalon Theatre, which can fit 1,500 people. If sports are more your cup of tea, then there is a separate sports betting section where you can place bets and watch the action unfold on big televisions.
Great Blue Heron Casino
If you love to gamble on card games, then the Great Blue Heron Casino is exactly what you are looking for. Here you will be able to find 50 of the most popular table games and 600 slot games spread out across 15000 square feet. The slot games are changed quite regularly to ensure that visitors get to play the latest hits. However, the classic slots are still left for those who prefer something a bit more traditional. If you play here regularly then you should sign up to the Rapid Rewards Player Club that will see you given bonus points whenever you play your favorite games. When you get enough points, you will earn bonus money that you can use to chase your next win. The points can also be exchanged for delicious meals at the resort's restaurant, merchandise, or special offers.
Caesars Windsor Hotel and Casino
This resort opened back in 1998 and it soon became a huge attraction for gamblers from across Canada and the United States. Here you will be able to play all of your traditional table games such as roulette, baccarat, and craps. If table games are not really your thing, then you can entertain yourself with a wide variety of slot games. There is a poker room with 14 tables, so poker fans are well catered to as well. When you have finished your gambling session, you can do a bit of on-sire shopping, go and relax in the spa, or have a swim in the pool.
*This post in Sponsored