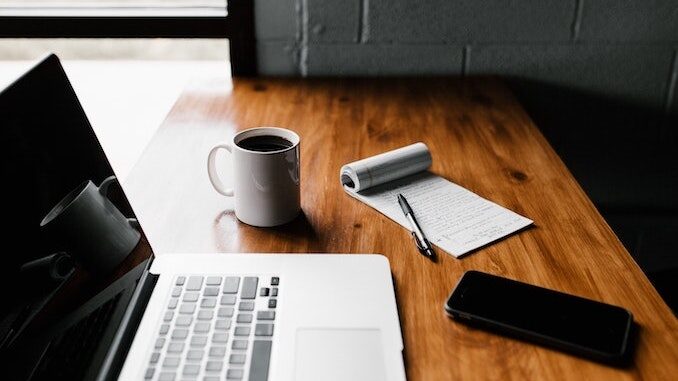 Discount brokerages are exactly what they sound like — a broker that takes little or no commission between transactions. There have been many reasons behind their rapid growth over the past few years, as we will explore.
Covid-19, however, is a big reason. The current pandemic has freed up many ordinary people's spending money as they're no longer purchasing holidays, cinema tickets or going to nightclubs. Some of the best-known discount brokers in Canada have seen explosions in account openings for example, along with volatile markets that have resulted from this.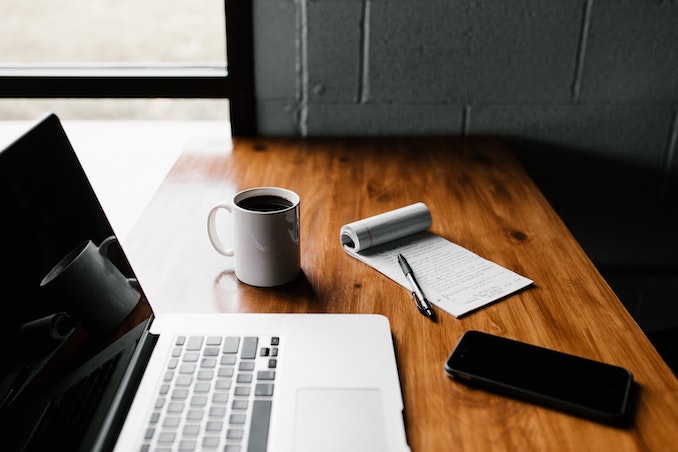 Malaysia is another good example of this. They have not only seen 90,000 new accounts open with digital investment managers (akin to Canadian stock brokers) but 400,000 accounts open with digital asset exchanges. The amount of new money being poured into Malaysian markets has caused an unprecedented bull market — a strange phenomenon during a pandemic.
Discount Brokers and their ruthless competitiveness
Discount brokers tend to offer two key services: self-directed investing, and portfolios. The first is essentially the broker being a middleman so the customer can purchase individual stocks or other commodities.
Portfolios, however, are a little more unique. These are pre-built investment portfolios, such as a diversified selection of ETFs. Generally, these track entire markets around the world, and are put together with client risk in mind. When signing up to a discount broker, there are usually some closed-questions on a survey for the customer which is used to determine their level of risk and investing time-frame. This will then help select which pre-built portfolio they're most suited to.
Price is one of the most alluring things about discount brokers. Pricing is usually extremely clear, and often very low. There will either be free stock trades or a consistent commission, such as 1¢ per share, or free ETFs, as seen on this Questrade review. Portfolios are almost always incurring a management fee, such as 0.25%, which is arguably higher than building the portfolio yourself, but lower than most traditional brokers.
It's becoming easier to see the appeal of discount brokers and why they have become mainstream. The service provided is clear, cheap and convenient. It may not be optimal for experienced investors with large capital, but that's a small pool of people compared to everyday savers.
Somehow, discount brokers have managed to pull in ordinary savers and married this with stock market investing. The two areas have always been very distinct, with stocks being both an alien and risky concept for many. Whilst individual stocks are inherently risky (relative to savings accounts), it's difficult to explain why having thousands of diversified stocks and bonds from markets around the world aggregates into a very low-risk strategy.
Discount brokers have managed to get across this message perfectly and are the single biggest reason behind their success, as well as the huge increase in retail investors over the years (2020 in particular). Many people see their Robinhood broker accounts as simply a savings account, as it's easy to forget this money is actually being invested into markets.
It's normalized too because it's based on direct-debits and low fees, meaning it's super accessible to send over a portion of a paycheque to these companies. The apps show the "balance" in an instant, making it feel just like any old savings account. For those more active in their investing enjoy the constant portfolio reshuffling that the low fees allow for.
How can discount brokers offer no commission?
Discount brokers are able to take the reduced fee because of a variety of reasons, but being highly automated is one of them. Discount brokers will not hire experts to provide advice for clients, meaning a lot of costs are saved from personnel.
Full-service brokers, on the other hand, will have large teams of advisors and sales experts. There will often be a dedicated account manager for traders or simply offer over-the-phone purchases and sales. Discount brokers are different because there's high-level automation.
Generally, the service is provided entirely on a mobile application. This means that once they have invested in building the app, it's only the maintenance that's required, as opposed to having phone operators and customer service. Usually, the customer service is outsourced, automated with a chatbot, or it's provided by a small in-house team that only has to reply on a live-chat messaging app.
Furthermore, the discount brokers that provide their own funds or investment strategies are usually based on an algorithm. Generally, once the rules and strategy are in place, it's relatively passive investing (i.e. a mixture of index trackers). This again saves time and cost as opposed to brokers that offer active trading investment funds or planning.
All of these factors accumulate to a huge money-saving efficiency. It usually takes a lot of capital to get set up as a discount broker, such as marketing, regulatory compliance, trading infrastructure, building an app, and investment strategies, but this can be achieved through funding.
Funding is rife in this industry, because of the growth of the market. As previously mentioned, COVID-19 has spurred on even more retail investors, and the stock market is relatively strong right now. Once a discount broker is set up, their on-going costs are impressively small, which reflects in their cheap or non-existent commission.
Who are Robinhood and how they are causing a stir
As mentioned with the bull market-coronavirus phenomenon in Malaysia resulting from an influx of retail investors, a similar story is happening south of the border in the United States. Robinhood is a discount broker, and one of the breakout success stories of 2020. Despite facing a system outage earlier on in the year which had disabled the trading app, the company has been profoundly successful through COVID-19.
Americans would sit at home during the beginning stages of lockdown, and find new ways to spend their time. Netflix watch times went through the roof, of course, but so did day-trading. Day trading has an attractive quality but often fails to pull people in because of the time and money it costs to get involved. Well, this time around there was no cost of entry.
The phrase "Robinhood traders" has almost become a pejorative to describe the volatility that stocks are seeing throughout this pandemic. Millions of new, inexperienced traders speculating on retailers, cannabis companies and any other surface-level investment they could find.
Of course, this isn't to say there's no responsible and effective use of Robinhood — the app offers commission-free stocks and ETFs. It's just that it felt, at moments, like watching market behaviour that's made up of Twitter users.
This is in competition with established players like Charles Schwab and JPMorgan Chase. Usually, such trading fintechs would get bought out by these big hitters, who want to maintain more control over the market. Well, things have changed, as they're remaining under the control of venture capitalists until their valuations become too expensive for investment banks.
For example, Robinhood executes over 4 million trades a day. This is way more than Schwab for example, meaning that retail investors are now a larger part of the market activities. This has caused high volatility like you would expect given they're not trading on algorithms and has led to some strange activities.
For example, Tesla is the most valuable car company in the world with its market cap hitting $400bn in August 2020. Of course, this is a little absurd given their actual sales numbers and assets. It's being treated like a high-growth tech company more than it is a car manufacturer. Its price to earnings ratio is huge (708x) compared to the US industry average (46x), and its price to book ratio is almost 10 times greater than the industry average.
Robinhood hasn't just sparked momentum investing, but also gambling culture. Car rental company Hertz, for example, who in April 2020 declared they had missed lease payments and was seeking support to avoid bankruptcy. The CEO resigned, and in May the company filed for bankruptcy because it couldn't gain more support from its lenders.
In June, Hertz announced that they want to raise money in new equity. The stock price rose by almost 1000%, up to $5.50 per share. Does it then come as a surprise that Hertz is one of the most traded stocks on the Robinhood app?
Discount brokers' effects on the rest of the economy
Only 10% of investors believe in a V-shaped recovery as usually, markets take time to recover with factors like economic inertia at play. The behaviour of Hertz, from zero to hero, hits the V-shaped market rebound like a glove.
This goes some way to proving that it's not just Tesla, Hertz and other fan-favourites which are overpriced, but the market as a whole. Robinhood and other discount brokers are driving this market.
On top of this, two-thirds of investors believe we are in a bear market rally. The issue with this growth is that it's not sustainable. It's extremely important to distinguish that this is the reason why the stock market is not the economy. In fact, it's not even a great measure of the economy.
The economy is much more tangible than the stock market. Whilst we have seen growth in the market, there's no way that we have experienced the same level of growth in productive output — as shown by the GDP figures falling off a cliff as many countries entered a recession.
The market growth isn't going to help those that have lost their jobs due to lockdown measures' stranglehold on productivity. But the real threat lies within how big the speculative bubble gets, because like with all things that are overpriced, the bubble bursts and we reset back to base level.
If there is a stock crash, like there was in March, it could be much more severe this time around. Whilst no one can predict when a crash will happen, what we do know is that if there's another debt crisis that's caused by the bull market burst, it would come at the worst possible moment; in a time where governments and businesses are relying on debt to see themselves through the pandemic.
The only reason why unemployment isn't worse than it already is is mostly down to stimulus checks and business loans. These are already drying up, yet a stock market crash would throw a spanner in the credit availability of the economy. Austerity during the backend of a pandemic would quite possibly be the bleakest possible outlook.
One factor that remains to be seen is how retail investors will react when prices inevitably drop. Investment banks and experienced day traders, you would expect, are less knee-jerk. Dipping below resistance lines, automated trades and so on are somewhat stabilizers for the market.
What remains to be seen is if amateur retail traders are far more easily scared than big institutions, given that they're playing with their life savings and are basing decisions on emotion and momentum. This could potentially lead to a harder and faster crash when one approaches.
But, it remains to be seen, which sums up our current times. The virus, the elusive vaccine, volatility, unemployment, government grants and lockdown measures — none of this can be predicted, and none of it feels certain. Certainty is one of the most important intangible facets of an economy, and the entire world is currently severely lacking it.
Certainty is synonymous with growth because spenders don't spend in uncertain times, lenders don't lend, and investors do not invest. With no end in sight regarding COVID-19, it's difficult to see a way back to certain, stable markets without a crash preceding it.