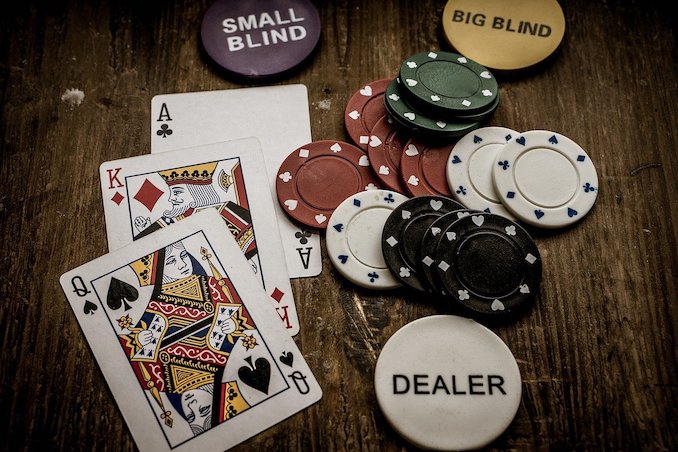 With COVID-19 Unresolved, are Online Casinos the Best Bet?
Canada is one of the biggest betting nations in the world, which meant it had a big sector to be affected by the sudden rise of the global pandemic. With no vaccine in sight, are players better off online?
Visiting Real World Casinos
There are plenty of land-based casinos in Toronto, but like betting establishments throughout the world they've had a rough time due to the COVID-19 pandemic and related lockdowns. Now, as they just start to open up again, measures such as social distancing and masks are essential pretty much everywhere.
The trouble that land-based casinos face is that they're an entirely optional activity, chips are regularly passed between people, and there's stiff competition from online sites that provide the same advantages without the healthcare risks.
Playing at Online Casinos in Canada
The last few years have seen online casinos becoming increasingly popular across the world, including in Canada, and this trend has risen sharply in 2020 for obvious healthcare reasons. Lockdowns gave people a lot of unexpected free time while also reducing access to sports, restaurants, and other leisure activities, driving interest in online distractions such as eSports and betting sites.
It's also possible to enjoy online casino games without spending a penny, either by playing wager-free modes or taking advantage of special offers such as free slots in Canada and spinning the reels for cash prizes with no deposit required. Free fun games for Canadian wagers make this the ideal way for new players to venture into the world of online betting and seeing if they like what they find, as the only outcomes are finishing ahead or losing no money at all. Welcome promos are almost universal and it's not hard to find free spins and free cash bonuses, sometimes associated with deposit matching to double or even triple initial playing funds.
When the alternative is the uncertainty surrounding visits to real world casinos it's no wonder that many people prefer to play online.
Downsides of Online Casinos
All that said, some people do love the real world atmosphere of visiting a land-based casino, sitting across the table from a dealer and trying to gauge just what his blackjack hand is before making a decision to stand or take another card. There are live dealer games at many online casinos that replicate this experience via live-streaming, but it is through a computer screen and, while very similar, isn't quite the same.
Real world casinos also frequently have fantastic dining opportunities, making a visit a multi-sensory delight, as well as a social occasion, playing with friends to see who can make the most (or lost the least). The social aspects of online casinos have yet to catch up with the real-world equivalent, although that probably isn't too far off.
The COVID-19 Effect
There have been certain obvious impacts of the pandemic crisis, with reduced hours or outright closures for casinos, followed by recent reopening but with additional safety precautions. One alarming effect of the healthcare situation has been the rise in illegal gambling houses that not only flout the law but themselves fund further criminal enterprises. Needless to say, these should be shunned, and if regular casino players are unable to attend trustworthy establishments in person there are many reliable and law-abiding online casinos that are infinitely preferable to underworld gambling.
The Advantage of Modern Technology
Even a few decades ago the absence of the internet would've made the current pandemic much harder to bear. But the rise of technology means that people are able to work from home, and access leisure activities such as online casinos. Even those with poor internet can pass the time with relaxing video games and try to forget the state of the world.
Recent advances have seen the majority of online casinos become fully mobile compatible, so whether you prefer playing for hours at a desktop or spending a few minutes when out and about using your smartphone, online betting sites are flexible enough to cater to your preference. On top of that, virtual casinos don't have the physical running costs associated with real-world establishments, meaning they can achieve the same profits with lower house edges. Or, to rephrase, players actually stand a better chance of finishing ahead with an online casino because they don't have the same overheads to cover.
In addition, the lack of a physical building means there's no upper limit on the number of games available, so there's an endless variety of slots and table games and you never need to worry about not finding a seat.
There are pros and cons to using online casinos, but right now the biggest single upside might be that it's just a lot easier and safer, with COVID-19 still at large.
*This post in Sponsored