Autumn is a favourite season for many. The leaves are changing from green to blazing colours of reds, oranges, and yellows. It's the season where days are getting shorter and nights are getting cooler. But it's not just the weather that brings us chills. Ontario has no shortage of bone chilling stories and deserted areas aka ghost towns — hundreds in fact. Here are a few day trips worth exploring…just remember to watch where you step, respect the few who may still reside there (alive or otherwise) and lock your doors.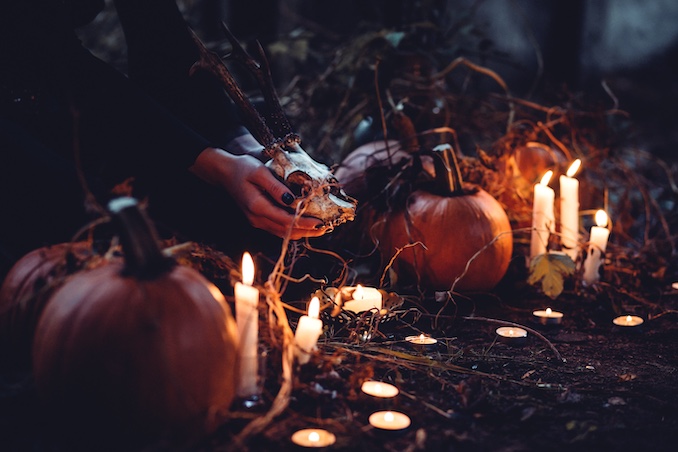 Port Hope: Known to have the "Best Preserved Main Street "in Ontario, this area is full of history and National Heritage Sites. It feels like you're stepping back in time and worth slowing down to take it all in. Eerie yes…and charming. If it feels like you're walking onto a movie set, you haven't lost your mind. Several sites in this town were used in the filming of the IT movies. It also has a fair share of abandoned buildings, heritage sites and homes that date back to the 1800s and reported ghost sightings are definitely worth searching up before going.
Eugenia: First settlers appeared in late 1850s. The attraction here was the nearby waterfalls that was idea for large mills. The community flourished in the 1860s with both saw and flour mills. Then, interest of harnessing power generated from the falls were sought but investors ran out of money before the concept caught on. Several ruins are still found on the streets and the area still attract the ghost town tourists. Some have reported hearing a young girl screaming for help. Rumour has it that the voice was of a girl that had, accidentally or intentionally, fallen into the water many years ago.
Balaclava: Located near Renfrew County. A classic ghost town that began in 1855 when it's first saw mill was built and subsequently purchased by the Richards family in 1868 and then another owner The mill was active through to the latter part of the 19th century and chug along until 1967. Ghost town seeking visitors continue to visit with hopes of stumbling across abandoned buildings and left behind old machinery parts.
Traverston & Grey County: One of the first settlements along the Rocky Saugeen River was originally called "Waverly" until John Travers came along and purchased the interest of the land and renamed it. Grey County was home to many significant names including John Diefenbaker, Tom Thompson, Norman Bethune, and Billy Bishop. Many historical sites in the area.
Crook's Hallow: Near Hamilton. James Crook established his business in the town and considered one of the most successful industrial towns. By 1829, the area had grown to include several mills, a distillery, wool mill tannery, paper mill and even an inn. The original grist mill continued to operate until 1934 where a fire had destroyed it. It is now under protection by the local conservation authorities. Visits can enjoy a self-guided 1.5 km walking tour that takes visitors to ruins, early homes and mills.
Germania: Located in Muskoka area it was founded by early German settlers in the late 1800s. Rumoured to have paranormal sightings from family tragedies that spot the town's history. Today, it is still home to a small population. The original schoolhouse has been restored and now a community centre. The church has been maintained.
Hungry for more? Check out this guide of spooky places and happenings from around the world.
*This post in Sponsored