What does the future hold for online casino sites? You can take a peek at what's to come just by following the latest tech news. Popular gambling sites like to regularly share news with their followers.
They are always on the lookout to incorporate new technologies with enormous potential to enhance the user experience.
Just look at what the smartphone made for them! Now it's entirely possible to play whenever, wherever only through an internet connection. And changes just keep on coming. Here are a couple of things casino sites are looking forward to further incorporate to their platforms.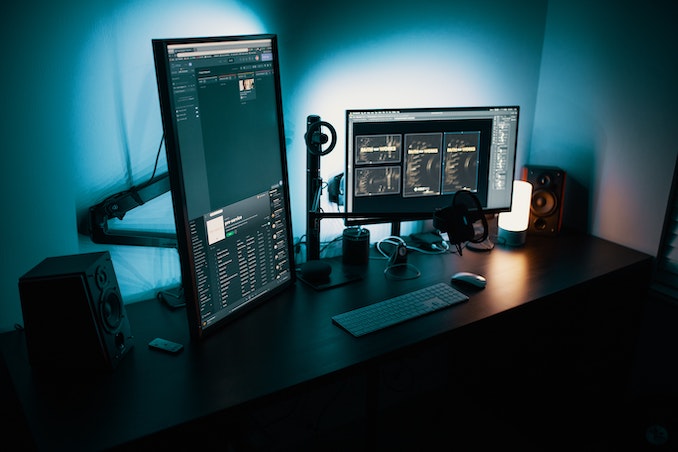 Related: Online Casino Sites at Casino Bee
Virtual Reality VR Gaming
While online casino sites are great, they are indeed a sort of 'lonely' experience. At least when you compare them to real-life casinos.
The excitement in the air, the electrifying social interactions with other gamblers that are just as amped as you to roll the dice is something else. But there is also something else that technology is hard at work replicating. How? Through VR technology.
Thanks to a VR headset, not only could you feel like you just walked through Bellagio's door. Not only will it allow you to interact with actual dealers that are logged-in and using a VR headset just like you do, but also with other players as well.
The possibilities of it are expanding rapidly. Soon you might even be able to catch the tells on other players' faces live at the virtual poker table!
VR data gloves gadgets can even add to the experience by letting you reach and grab virtual things with the virtual glove. Now, if only they could figure out how to bring you some drinks at the virtual reality table.
Cryptocurrency
Thanks to bitcoin, the whole world knows cryptocurrencies are digital money that, when transacting with it, the bank is not involved in any way. So, how do online gambling sites make use of it?
First, they do away with bank fees entirely; you are not using their services, so they don't get a cut which means more money for you. Secondly, there's virtually no waiting time, there's no bureaucracy involved at all to approve of the transaction, so you get to enjoy your money faster.
Lastly, you only have to give your crypto wallet address, which is encrypted, to the casino. The heavy encryption makes it impossible to connect the wallet to you, so you preserve the anonymity of your gambling spendings.
Thus, making what you spend your money at entirely your business and no one else's.
Data Gathering
Data is business, and big data means a whole lotta big business. Nowadays, it is no secret that websites, including casino sites, track you and your online behaviour.
While the idea of some entity always watching could freak out people, it appears that, in this case, benefits outweigh the costs. Big data and data gathering allows the online platform to offer a more personalized service to you as a player.
It, not unheard-of casino sites putting out email promotions weekly but these promotions might be different for each user that receives it. How so? They use the data they have on your on-site behaviour and perceived tastes.
With data gathering, your entire history as a user paints a comprehensive portrait of you as a player. This allows the casino site to tailor campaigns that are much more likely to catch your eye.
Data gathering trends only grow more refined with time, now looking to also subtly affect the games you played to suit your sensibilities better.
Facial Recognition
It has been available for a while, so it's not much of new technological development. Yet, widespread industry adoption of facial id recognition would make a nice step into further adding even more security to account managing.
And this is all the easier thanks to most smartphones now being capable of doing it by default. It is a great alternative to incorporate to add just a bit more of security to your gambling activities online.
What the Future Holds for Casino Sites
All the aforementioned technologies paint a clear picture. What the future holds for casino sites is a closer replication of a real-life casino experience while further shielding the personal data you share with them. All in all, new technologies keep things looking bright for casino sites.
*This content is Sponsored