Making mistakes is part of the whole betting experience. If you're new to sports betting, expect that you'll make a few slip-ups now and then.
Don't worry because those mistakes will teach you about how things work and help you create better betting strategies in the future.
Unfortunately, there are mistakes that we tend to forget to avoid or we unintentionally make. Even the best sports bettors choose unsuccessful betting tips at times.
To help you self-check and avoid betting pitfalls, below are the most common betting mistakes you should watch out for.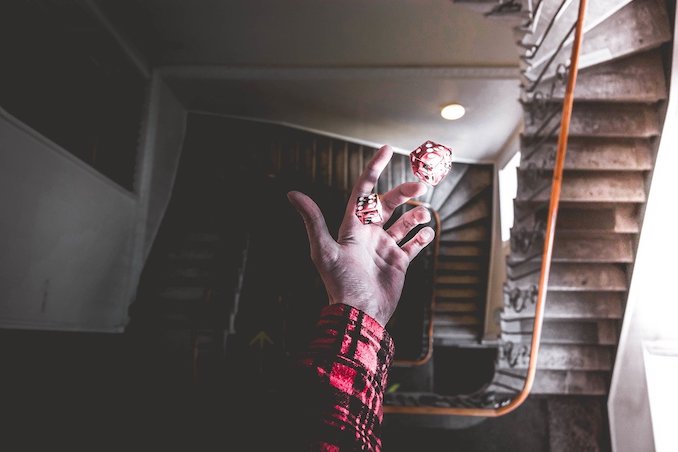 Not doing your research
Some bettors play with their guts, while others become confident with a bet because they know or like one of the teams.
However, in sports betting, facts and data always prove to be helpful for those who do their research right. 
If you seriously want to make money on betting, take time to look for good betting lines, research teams and matches, and be well-informed before placing a bet.
Failing to come up with a plan
After researching, what do you do with that information? Others keep those data in mind, but experienced and successful bettors come up with a strategy.
Their strategy includes what type of bet to play, which lines to bet on, how many times they should bet, how much they should wager, and more.
Creating a strategy helps increase your chances of making successful bets and prevents you from overspending and making irrational decisions during games.
Placing bets often
Some bettors get carried away that they either bet on a lot of lines or bet day after day. Unfortunately, betting more does not increase your chances of winning.
Instead, bet less, but bet right. This is where your research comes in. Narrow down the right matches to bet on and place the right wager.
In this way, you get less damage if ever you lose.
Not tracking your bets
If you're serious about betting, make an effort to track your wagers and performance. By tracking your betting history, you will know over time what strategies work for you.
Moreover, this also helps you monitor your bank account and see whether you're losing or gaining more.
Taking a few minutes of your time to list down your spending and betting performance is a good investment to make wiser betting decisions in the future.
Forgetting to use your bonuses
Most sportsbooks offer bonuses as soon as you sign up for their betting site. Unfortunately, not many bettors take advantage of free bets or bonuses.
Sometimes, these bonuses can save you from a bad bet or help you get a refund, among other benefits. Of course, use your bonus wisely.
However, when claiming bonuses, always read the fine print, see the requirements for claiming the bonus, and learn how to redeem your prize.
Betting on unsafe sites
Betting online makes it easy to bet on different sports from local or foreign sportsbooks. Many bettors also create accounts on various sites to earn more profit.
However, some bettors forget that not all betting sites are legitimate. While most online sportsbooks are reputable, a few unreliable sites exist in the industry.
With that, always be cautious when joining betting sites for the first time.
Losing your patience
Online betting is a thrilling experience, especially for first-time bettors. However, most of the time, frustration trumps over enjoyment. 
Even professional bettors tend to make mistakes when they lose their cool. When under pressure or frustration, remember to calm down and not give in to your emotions.
Otherwise, you risk betting more and losing more.
Moreover, treat losses as a lesson and just make it up in the future.
Avoid these bad habits as much as you can.
No matter how long you've been betting, you have most likely done the following mistakes unconsciously.
However, keep these in mind moving forward, so you don't take more risks and make failed bets in the future.
*This post in Sponsored