Casinos are one of the oldest forms of entertainment that we enjoy today. The first facility that resembled a modern casino was in Venice and opened its doors in 1638. It was designed with all the expense and opulence you'd expect to find in Las Vegas today.
Although many games have evolved over time, they'd still look familiar to players of roulette and blackjack today.
While many aspects of casinos have remained mostly the same over the nearly 400 years since they first opened, technology has led to major changes in certain areas.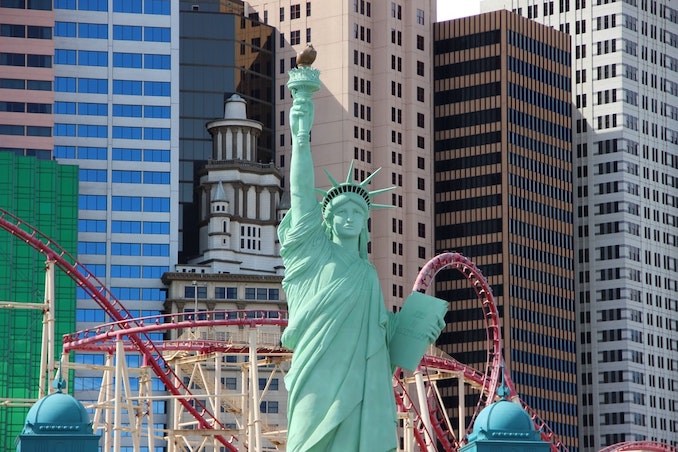 Facial Recognition
Facial recognition technology is already used in new smartphones like the Samsung S8, and is being trialled by police forces around the world for the purposes of crime prevention. However, casinos have been using it for some time now, helping them prevent crime and provide a better service to customers.
Casinos will typically design their gaming floor to be below ground, requiring customers to travel down steps or an escalator after walking inside. This means their cameras have the best opportunity to get a clear photograph of their face. These will then be checked against a database of barred customers, known cheats and other suspicious people, so that security can be alerted.
Cameras around the gaming floor can also identify high rollers so that they can be singled out for special treatment.
The same technology is often used for vehicles that park in the casino's car park, detecting and checking each registration plate as it drives in.
Video Feeds
Adopting new technology is not unique to physical casinos. Their online counterparts also use innovative new tech to offer a better experience to their customers.
One of these technologies is video streaming that they use to create live casino games. Instead of the player seeing animated graphics on their screen, the game is run by a human that is visible through a live stream. This real-life dealer will spin the roulette wheel and deal cards just like in a land-based casino.
The best live casino services use high-quality video streams, employ professionally trained dealers and croupiers, and offer a range of games and limit options for players to choose from. They often also allow live casino games to be played from mobile devices so customers aren't tied to their computers.
Panoramic CCTV
In combination with the facial recognition system, many of the biggest casinos use a complex CCTV system that links a huge number of cameras to stitch together a large video feed of the entire gaming floor.
These cameras are often attached to a suspended walkway above the tables, giving operators the ability to see everything that's going on. They can also zoom in to a particular area and rewind a feed from one or more cameras.
Using equipment like the Dallmeier Panomera, casinos can even monitor the performance of each table to see how much is being bet and won by each player and in each game. This can help to optimise the performance of the casino, making it more profitable for its owners.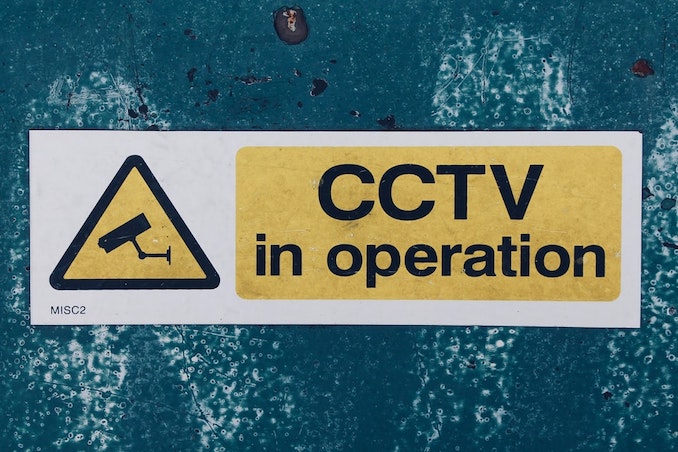 Slot Machines
The first casinos didn't have slot machines, since they didn't appear until the late 19th century. Over the years, casinos have worked hard to upgrade these machines to make them more attractive and less open to being hacked by criminals.
Many modern slot machines use video screens instead of moving reels. They've also done away with using physical cash, opting to use a casino card that's been preloaded with money instead.
Online casinos have also developed their own versions of the slot machine, bringing the casino experience to the home or even on the go.
RFID
Casinos have used gaming chips for centuries. They help speed up the games, make it more difficult for counterfeit notes to be used, and improve security, since all the cash is in one place. Chips also add to the player's experience, as they're a novelty item that isn't used elsewhere.
While they provide a lot of security on their own, casinos still need to stay ahead of criminals who have tried to copy and make their own chips to cash in. Security measures like set weights, intricate designs, UV and holograms have been used to counteract this for some time.
A more recent technological development in this area is the RFID chip. A small microchip is inserted within the plastic, allowing its ID number and other information to be read by the casino at each table and by the cashier's desk. It also means that stolen chips can be rendered useless by disabling those particular ID numbers.
Like the cameras, chips can be used for monitoring gaming activity to help the casino's owners design the most efficient layout.
Loyalty Schemes
While loyalty schemes in some form or another have been around for decades, casinos have taken them to the extreme. Some are tied into the facial recognition systems, while others rely only on player's loyalty cards.
They allow casinos to build up profiles about each player, understanding the types of games they enjoy, how much they spend and how long they play. They can also learn what the player likes to eat and drink from its bars and restaurants to help tailor rewards and incentives to that individual player.
This means that instead of running a promotion that's open to anyone, the casino can target bespoke offers to each of its customers, yielding better returns from each one.
Casinos are pioneers in their use of technology, often leading the way for other industries to follow. We'll likely see camera technology deployed to other areas of the economy in the coming years, particularly banks and high-end shops as they look to realise the same security benefits.