The travel industry is among those hit the hardest by the ongoing pandemic. Airlines are cancelling flights at an unprecedented rate, countries that would normally be full of tourists at this time of the year have closed their borders, restaurants, pubs, theatres, and cinemas are closed, and cruise lines are seeing the demand for their services plummet.
Landmarks and places that are usually crowded are now dismal and empty, no matter if it's the Piazza San Marco in Venice or the beaches of Tenerife. Seeing these images makes you feel like it's almost apocalypse o'clock – and the many businesses involved in the travel industry are feeling it on their own skin.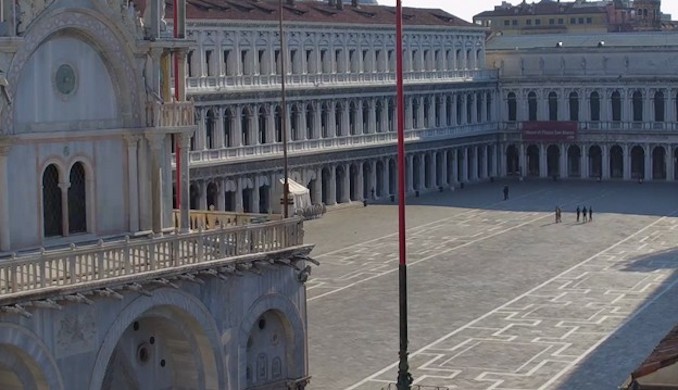 The tourism industry is huge…
The travel and tourism industry represents about 10% of the planet's GDP. The number of people travelling between Europe and the US alone exceeds 850,000 each month and by doing so, they generate revenues worth billions for the economies of both. Millions of people all over the world are employed by companies in the industry.
The entire industry is currently suffering one of its worst times due to the ongoing coronavirus pandemic.
… and it is currently hit hard
The travel industry represents a major contribution to the economies of many countries – and the biggest challenge for them was, until this year, that the massive influx of tourists was often unsustainable. Many countries have taken measures to reduce the environmental impact of the crowds visiting their landmarks, forests or beaches each year.
This year, in turn, has come with a massive challenge to overcome – one that it doesn't have the means and the experience to overcome.
A disheartening outlook
According to the World Travel and Tourism Council, about 50 million jobs could be at risk because of the disease, representing between 12% and 14% of the entire workforce in the industry. Right now, the hardest-hit branches of the business are those involved in air travel and cruises but hotels, restaurants, and event organizers are also feeling the pressure. And the specialists estimate that it will take them up to 10 months to recover after the disease is contained. Others think that it will take even longer.
Can you help?
You can support local businesses that find themselves in difficulty due to the seriously reduced number of tourists, closures, and social distancing. You can order out from local restaurants – they most likely have a "no-contact" option – and tip well to help preserve the livelihood of a local business. You can make plans to travel after the pandemic is over – and purchase gift cards that you'll be able to use once it is. And most importantly, don't stop exploring the world online – you will most likely discover many places and landmarks that you'll want to see for real once this is over. And when it finally ends, make sure to hop on a plane and see it for yourself.
*This post in Sponsored