Growth at a frenetic pace has become the goal or dream of most startups in this digital age. Barely a decade ago, nobody had heard of brands like Lyft, Vox Media, Snapchat, or Draft Kings. Yet here they all are, boasting of multi-billion dollar valuations in under a decade!
From inception to global dominations in a matter of years – that seems to be the tagline of new businesses in a fast-paced digital economy at the moment. And a homegrown company in the lucrative field of i-Gaming seems to be sticking to this master plan if the story of its first year in existence is anything to go by.
We are talking about Bragg Gaming – a name that simply did not exist in the global i-gaming industry before 2018. But the seed that would eventually become this thriving company had sprouted as early as 2004. The story is quite a fascinating one at that.
From Breaking Data to Breaking Records
The parent company that eventually transformed into Bragg started its life in the Great Lakes region as an advanced technology provider. Innovatively named "Breaking Data," the company specialized in doing just that – derive value from data using cutting edge techs like machine learning, natural language processing (NLP) and much more.
Business in that field has been extremely good in its first decade of existence. For a company born barely three years before the financial crisis of '08, how else can you account for millions of dollars in funding? In just over a decade, Breaking Data was primed to make multiple acquisitions in the field of sports media and i-gaming.
In hindsight, given the recent shift in the legal status of sports betting in the massive North American market, these moves look incredibly prescient, or just outright smart. To understand the present nature of Bragg, we need to look at the two acquisitions that pivoted Breaking Data from a purely tech-oriented startup into the specialized arena of i-gaming.
Bragg's Tryst with GiveMeSport
In many ways, the meteoric rise of Bragg has many parallels with the sports media and publishing brand it acquired in 2017. The brand we know as GiveMeSport was launched sometime in 2011 in the UK, with a focus on delivering quality sports content to an online audience across the world.
And did they succeed in that? One statistic should be enough to put that question to rest. Can you name the biggest sports-related page on Facebook in terms of likes and followers? If you said ESPN, you would be wrong. ESPN is good, with around 24 million fans, but GiveMeSport is better, with close to 26 million.
For a company that was started only in 2011, that is pretty phenomenal growth. And they have continued unabated after the acquisition of GiveMeSport by Bragg in 2017. Last year, GMS received over 200 million unique users on its Facebook page, and that was just in the first quarter.  
But despite strong fundamentals, Bragg decided to sell GMS in 2019. This has less to do with any weakness from GMS, and more to do with just how strong their other acquisition has been doing in the last couple of years. Given a toss-up between sports and i-gaming, Bragg seems to have decided to stick with the latter.
Their initial plan may have been to combine GMS's massive fan following with the new i-Gaming wing. But given their increasing focus on the B2B sector in i-gaming, this strategy does not make much sense.
Given the massive popularity of GMS, the news of its impending sale has drawn strong interest from many quarters. Since the US Supreme Court legalized sports betting over there, there is a strong appetite for recognized online IPs like GiveMeSport. Bragg should have no trouble selling GMS for a profit.
How Oryx Evolved to Become the Future of Bragg
In business, a turnkey solution is a ready-made or prefabricated system that can be easily implemented in a wide range of business organizations. Turnkey solutions are incredibly popular in the online gambling industry.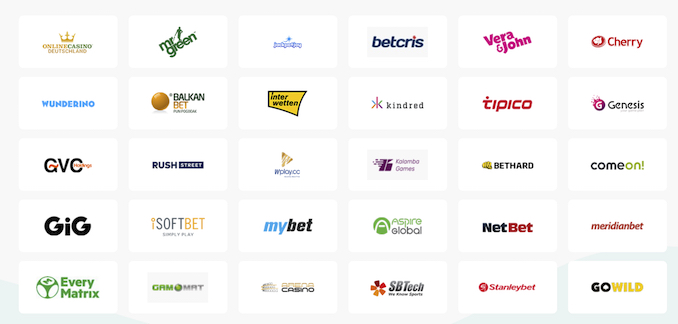 Tech companies specializing in such solutions develop standalone platforms which can be leased or purchased by casino operators. Based on the gambling capital of America in Las Vegas, Oryx was launched in 2010 to provide turnkey solutions to the growing online gambling industry.
The company has bases in Malta and Slovenia, through which it delivers products to the hugely popular EU markets. By 2017, Oryx's products included online casino platforms, sportsbooks, lottery, and other casino games. Their catalog also included over 5000 games from the top software vendors in the i-gaming industry. You can find their products and platforms powering many of the best no deposit casinos in Canada.
Oryx was acquired by Breaking Data in 2018. It was this crucial move that triggered the brand and image makeover of the company into the more modern Bragg avatar. After the acquisition, Oryx has continued to push itself as a complete i-gaming product platform for operators from around the world.
With over 80 partners and 8000 games in 2019, Oryx is one of the leading technology platforms for the online casino and sportsbook industry. Besides software and games, the platform also provides a wide range of other services, including marketing, through their Oryx Hub.
The platform has been attracting a lot of business in 2019, with over 20 new operators coming onboard in Q1 2019. The total number of operators who use Oryx products and services have risen to 65. Theirs is a very unique and innovative business model. In eCommerce, this sort of model is quite common in the B2B sector, with companies like Alibaba, GlobalSources, and DHgate to name a few.
But such a system is unique in the i-gaming industry, which is why Oryx is posting some exciting numbers in 2019. Powered by Oryx's 48% revenue growth, Bragg achieved excellent Q2 results in 2019 with CND $ 8.8 million in total revenues. The plan to focus on Oryx and hive off GMS looks like a smart move in this context.
Changes in the US market can be the catalyst
A lot of long-term thinking at Bragg is undoubtedly influenced by the changes in the US market. With a huge appetite for turnkey solutions in online sportsbooks, the potential for massive growth is all too real. And the unique value proposition offered by Oryx should allow this Canadian enterprise to make some waves in the North American sports betting markets soon.