Oh how quickly outlooks and public opinion change. They are fickle beasts.
The Raptors went from winning it all to +3000 to repeat as NBA champs in the 2019-2020 season at tops sportsbooks around the globe – if you plan on getting into the action this season compare your options with this sportsbook.ag review.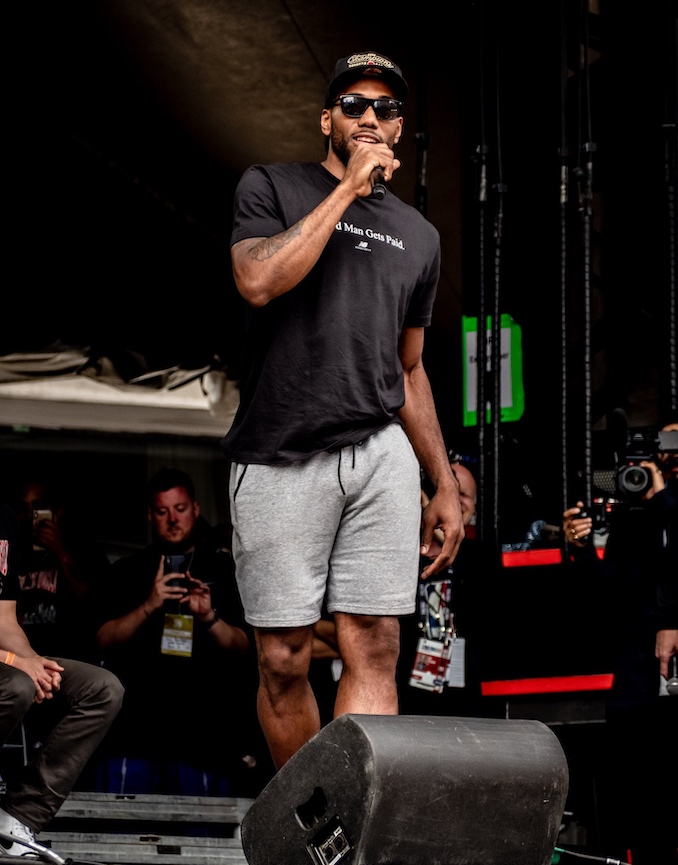 So, the Toronto Raptors had odds of 9 to 1 in October of 2018, but now, even though they are still a solid team and the reigning champs, they have fallen all the way to 30 to 1. All because one man left. Sure, there has been more than one personnel change but it's Kawhi that affects the Raptors odds and perceived probability.
But the nuts and bolts of the championship Raptors squad is still in place. Masai Ujiri believes that the Raptors, "can repeat one hundred percent without Kawhi Leonard." He goes on to state that the Toronto Raptors learned how to win and that Silent Superstar taught them how to reach that mountain top.
And even though the Raptors organization and the city of Toronto did everything they could to retain Qui, he doesn't hold any ill will against Leonard.
"If he wants to go home, he's gone home. If there was a team in Lagos, Nigeria or Zaria, Nigeria, if there was an NBA team there I don't know if I would stay in Toronto. There are some callings in life and some things that pull people one way or the other and I completely understand that." – Masai Ujiri
But other than an optimistic president of basketball operations, do the Raps really have a chance to repeat? They do have a chance. But even more so, they have a great chance in the next couple of years. They made some great moves with almost no cap space to work with and picked up six young and talented players all for bargain prices. If there is one great thing that Masai has done this offseason, it was balancing the here and now with the future of the organization. They have enough talent to remain a perennial contender in the Eastern Conference and enough youth to remain a contender for years to come.
This started with drafting Dewan Hernandez at No. 59 overall. It's a great three-year deal for the team because there is no guarantee after the first year. Matt Thomas was picked up to hit open shots. His shooting ability is amazing, but he lacks athleticism and is horrendous on defense. That said, at a minimum contract, he could provide fantastic situational value. Put him in on plays designed to get him open and let him rip it. He has a catch and shoot EFG percentage of 82 percent and an unguarded EFG of 99 percent!
Terence Davis was fantastic in the summer league, so the Raps had no problem signing him to a two-year deal. He'll add some much-needed defense out on the wing. The Raps grabbed another great defender in Stanely Johnson after the Pelicans opted out of his nearly 5 million dollar qualifying offer. He still has some development to do on the offensive side of things, but at just 23, there is plenty of room for him to grow within the Toronto Raptors organization.
All in all, the Raps might be better defensively as a whole than last season, especially off the bench. Sure they'll miss Kawhi's presence – perhaps the best two-way player in decades. However, the Raps are no longer that team that can't get past the first couple rounds of the playoffs. They know how to win, and we should expect them to make a deep run again.