Must Have Toronto Travels Apps
Toronto is a city where something is always happening and if you are a tourist or you just want to get the most out of the Toronto area, the best way to do it is with our must-have Toronto Travel Apps. There are apps for everything from traffic congestion, bicycle hire, eating out, events, and more. We've broken our must-have apps into categories to make it even easier for you.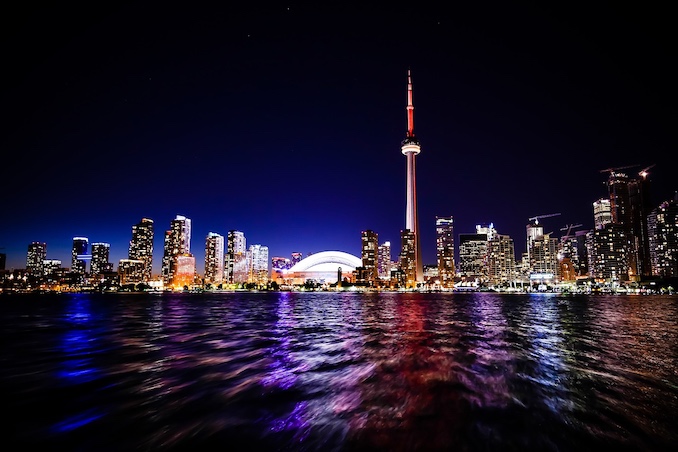 Forget the hassles of trying to find where you're going or even finding where to eat, our travel apps include everything you could possibly want even online casinos accepting Canadian players so you can play slots, blackjack, and slots on your mobile while you are travelling around.
Toronto Travel Apps – Walking/Driving/Parking
Our first section of travel apps deals with walking, driving, and parking and if you're in Toronto these are the must-haves.
Waze: This is a free app that is available for on the Apple Store and on the Google Play store. Traffic in Toronto can be a nightmare if you're driving and this app is a real gem. You get real-time information on city traffic, road closures, accidents, and police traps. You also get an estimated time for your journey as you travel as well as the route that will get you there the quickest. You can also add favourite addresses and the app will learn your preferred routes the more you use it.
Toronto Map and Walks: There are free and paid versions of this app and its available for iOS and Android users. This app is packed with self-guided tours that feature the landmarks and attractions you'll want to see. You can download themed walking maps such as Cabbagetown Walk, Art Lover's, Historical tours of Toronto, and more.
Rocket Man Transit and Bike Sharing: Again, this is a free Toronto travel app available for iOS and Android devices. It gives you real-time information on buses as well as the schedules for TTC vehicles. You can find your nearest transit stop and add your favourite stops to the app too. You'll receive alerts on delay and what routes are affected. The app also has GO Transit the bike-sharing app which will help you locate bicycle stations near you.
Green P Mobile Pay: This is a free parking app available on the Apple App Store and Google Play Store. There's nothing worse than finding a parking space only to have to find change for the meter or buy a parking ticket. This app allows you to pay cashless in the comfort of your car, eliminating the need to find the parking meter or take your wallet out in public. You will be required to top up the app with $20 and it will then debit your funds whenever it's used. All you have to do is look for the Green P sign and type in the lot number, your license plate, and the duration of your stay into the app and it does the rest.
Toronto Travel Apps – WiFi/Food and Drink
In this section we are looking at restaurants, where to eat, booking tables, and more in Toronto.
Free WiFi Maps: This free app uses GPS to help you find cafes, restaurants, and other places that offer free WiFi hotspots near you. You can store all your favourites on your devices, so you can find them even when you have no internet access. Available for iOS and Android users.
Feast: This is a free food delivery service app that you have to try. You can order chef-made meals using locally sourced ingredients. Just browse the app to see what's being offered daily and it will be delivered to you. This service is led by well-known chefs such as Curt Martin, Trish Magwood, and Randy Rojas.
Yelp: This free iOS and Android app will help you to find whatever you're looking for in Toronto. Whether it's a hair salon, a taco bar, a tourist attraction, or restaurant. It's a review-based app that will let you read real customer reviews on shops, hotels, restaurants, theatres, and more.
Open Table: This is another free iOS and Android app that will help you make the best lunch and dinner reservations. Toronto has a huge choice when it comes to eating out and this app allows you to book your table in advance. You can find out what seats are open for the days and times you need, filter by the number of guests, type of food you want, and the area you'd like to eat in. You can even add your favourite restaurants and include notes on allergies and diet restrictions. The app also offers links to restaurant menus and you can earn points with their frequent dining rewards program.
Quench: This is a free app that lets you find a place where you can refill your personal water bottle. The app will point you to the nearest refilling station (R) or a water fountain (F).
EVE Tab: This free iOS and Android app lets you start a tab at a venue of your choice before you arrive and when you get there all you have to do is show the bouncer your pass. You can add drinks to your tab and pay for your tab on your phone. The app also has a map that shows bars with capacity sensors as well as the bars that have bar tabs enabled making it easy to find a venue near you.
DINR: This is a free last-minute dinner reservation booking app that can help you get some of the hottest tables in Toronto. The mobile reservation service lets you book with some of the most sought-after restaurants in the city including OMAW, Alo, and more.
Toronto Travel Apps – Things to Do
If you are visiting the city or anywhere in the Province, you'll want to check out our provincial tourism for the latest events. The apps below will also help you plan your stay:
DoStuff: This is a free app available for iOS and Android that lets you track upcoming events, buy tickets, make an event calendar, and even track your favourite bands and venues. It's perfect for when you're looking for something to do in the city.
Toronto In Time: This is a free Toronto travel app for history enthusiasts that aims to make history exciting and accessible. The app uncovers stories from the city taking you from the present into the past. It allows for geo-targeted information about historically significant locations and landmarks and you can even plan out your route to visit them. There are walking routes and location services available within the app that make it a great way to learn about the history of Toronto.
Toronto is a vibrant city and the aforementioned apps will help you navigate the many sites and scenes that you'll come across during your visit. You can download these apps today and start exploring Toronto and everything the city has to offer, from the many bars and restaurants to museums, galleries and historical buildings. There is so much to see and do!
*This post in Sponsored