A vacation south during the cold winter months can sometimes be the perfect cure for seasonal fatigue in Toronto. But where should you travel, and how far in advance should you make plans? It all depends on the destination you have in mind. While it might be too late to plan a trip south this winter (hotels tend to be more expensive and book up quickly), it's never too early to start planning for next winter. Check your options online — you may find a great last minute deal on a hotel or package this winter.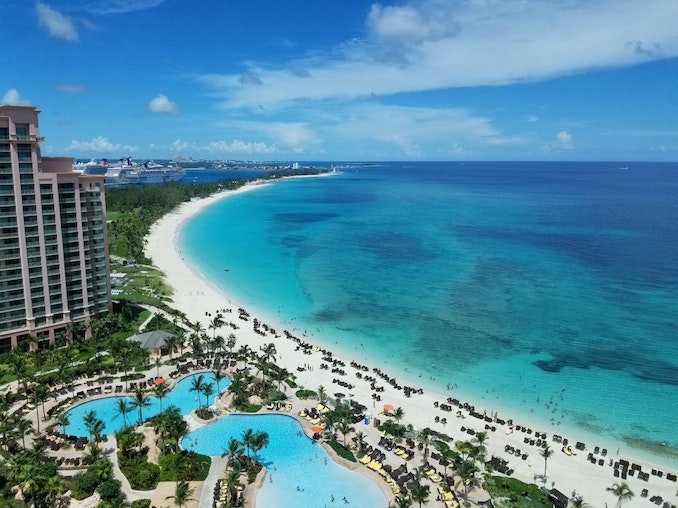 The Bahamas is a popular destination during the winter, and a great option if you're looking for a destination a bit closer to home than say, Costa Rica. Nassau, the capital of the Bahamas, is closer to Miami than Havana, at less than 300 km. Due to its proximity to the United States, there's an undeniable American influence on the islands — most of the goods that are imported to the Bahamas are from the U.S., and many of the nation's tourists come from the U.S. But the destination is still popular for Canadians and international travellers alike. Below are some details on what you should keep in mind before you go, and where you should eat, stay, and visit while on vacation in the Bahamas.
Before You Go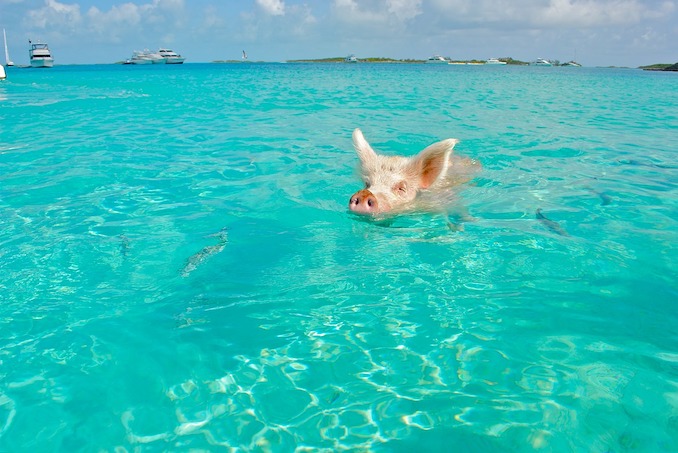 Before you plan a trip to the Bahamas, keep these points in mind:
Although the Bahamas is made up of over 700 islands, only a few dozen of the islands are inhabited.

Roughly 70 percent of the nation's population lives on New Providence, the island where Nassau is located.

You should plan your trip after their hurricane season has ended (usually the end of November).

The best time to go would be between December and April, when the weather is cooler.

Flights from Toronto to Nassau typically start at around $300, with a nonstop flight lasting around three hours.
Where to Stay
If you're looking for an accessible, central location, staying in or near Nassau is your best bet. Freeport (on Grand Bahama) is also a good option. While some of the Out Islands are less populated and incredibly beautiful, they can be more expensive and difficult to navigate. They also have far fewer things to do or places to eat, though it depends on the type of experience you're looking for. The Abaco or Andros islands would be a good place to start if you're looking for a more remote experience.
Located on Paradise Island (near Nassau), the Atlantis is a massive beach resort that includes numerous room, dining, and entertainment options. Among its many features are a waterpark, golf course, tennis courts, nightclubs, casino, marine adventures, and so much more. Other great places to check out in Nassau include the British Colonial Hilton, the Grand Hyatt Baha Mar, and the Courtyard by Marriott.

Where and What to Eat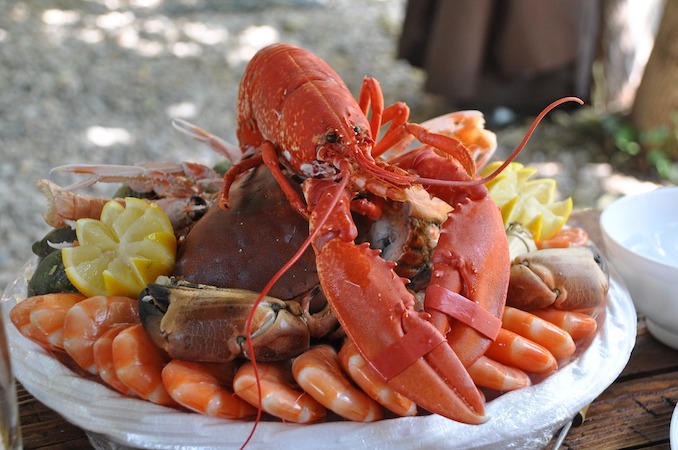 Eat as much seafood as possible, particularly the local shellfish which includes lobster, crab, conch, and snapper.

Try local dishes like Johnny Cakes or peas and rice.

The Atlantis has 21 restaurants and 19 bars, ranging from casual to fine dining, all with a wide variety of meal options.

For fine dining, some of our favorites include Café Martinique and Nobu

For casual dining, favorites include Mosaic and Carmine's

For some great local seafood, head to Goldie's Conch House, Crabs and Ting, or Oh Andros in Nassau.
What to Do
Explore the islands (like the Abacos, Andros, or Cat Island) outside of New Providence for a local adventure.

Besides heading to the beach, you should take the opportunity to go snorkeling or scuba diving. Visit Peterson Cay National Park to do this if you have the chance.

If you're

interested in ecotourism

, check out the West Side National Park.
A trip to the Bahamas can be an affordable romantic getaway or vacation for the whole family, not to mention a nice escape from the cold winters of Toronto. While this is certainly not a comprehensive guide — there's just too much to do and see in the Bahamas — it offers a little insight when planning your next vacation.
*This post in Sponsored