Canada's Must-Try Foods
We Canucks are famous for our fabulous food. Different delicacies have developed over time, from one coast of our beautiful country to the other. And we're not the only ones who think so! Plenty of travellers have recommended dishes that absolutely must be tried when visiting Canada, and many have actually become major exports. Check out some of the top-rated options, both inside and outside of our borders, below.
Peameal Bacon
In other places, this is so synonymous with us that it is known as Canadian Bacon. At the beginning of the twentieth century Britain was experiencing a pork shortage, so we started sending it over to them. Lean pork loins were trimmed, wet-cured and rolled in dry yellow peas.
That's where the Peameal in the name comes from, and it has endured even though at some point the peas were replaced by cornmeal. As popular today as it has ever been, Peameal Bacon is both juicier and leaner than other kinds and, many would say, better.
Nanaimo Bars
The exact origins of these glorious 3-layered sweet treats are unknown. The Ladies Auxiliary to the Nanaimo General Hospital contained a recipe for "chocolate squares", which most people believe were the first-ever bars. In 1985 Nanaimo's Mayor held a contest to find the best-tasting and most definitive examples of the confectionary. You can still find the recipe, by one Joyce Hardcastle, on the city's website, so you can make and enjoy them at home.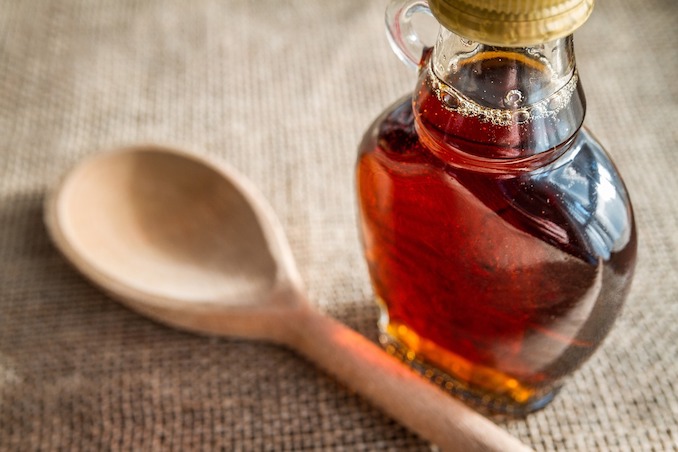 Everything Maple
We are by far the world's biggest maple syrup producer, making 85% of the total annual supply of the stuff. While people in other countries might be more familiar with using the syrup in its purest form, as a pancake topping, we Canucks also use it to flavour ice cream, butter, ham, bacon, cookies, tea, candy, cornflakes and more.
You can even fill your home with the delicious aroma, thanks to maple candles. And it doesn't get much more Canadian than maple taffy, commonly known as tire d'érable. This is created by pouring boiling syrup onto the snow, and then rolling the cooled, chewy and delicious mass onto Popsicle sticks.
Poutine
Our unofficial national dish! The toppings and exact makeup of poutine varies around the country, but its base is always French fries, brown gravy and cheese curds. You'll find it in homes, diners and dedicated poutine festivals.
There are even restaurants that serve nothing but different versions of the dish! Belgian Fries in Vancouver is among the top spots to enjoy it, which is fitting enough, as Belgians make a strong case that the fried potato sticks originated in their homeland, rather than in France.
BeaverTails
Graham Hooker introduced these deep-fried, doughy delights in 1978, after being handed down in his family for generations. As well as being able to buy them from BeaverTails eateries around the country, they've become a popular fairground treat. They come with Nutella, candy, fruit, sugar, peanut butter and other lip-smacking toppings.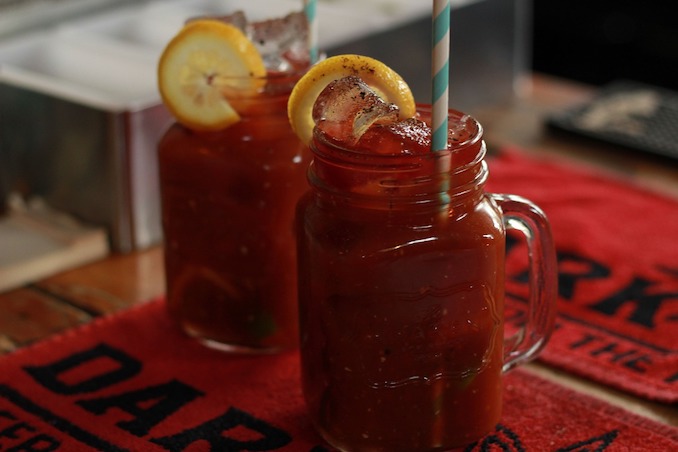 The Caesar
There are plenty of other quintessentially Canadian gastronomic delights, but we couldn't leave our national cocktail! Created by Calgary restaurant manager Walter Chell in 1969, the drink essentially takes the iconic Bloody Mary to new heights.
Vodka, Tabasco, Worcester Sauce and a salt rim are 3 of its 4 key ingredients, with the fourth being a healthy dose of Clamato. You can find the intoxicating (literally!) flavour combination in bars and restaurants around the country, but the very best one might just be at the Score on Davie, in Vancouver.
Here the drink is pimped out even more than usual, with sliders, onion rings, brownies and more used as garnishes in their Checkmate Caesar. If you're in the area, swing by and raise a glass to our glorious Canadian cuisine!
*This post in Sponsored