Canada's relationship with gambling is a bit more relaxed than that of its Stateside neighbour. Reforms in the 1970s made it easier for provincial operators to open casinos, and soon provinces were running their own lotteries, opening up large casino resorts, and more recently providing online gambling. Even the federal government was eventually in on the act, setting up the Olympic Lottery Corporation to raise funds for staging the 1976 Olympic Games, which were held in Montreal.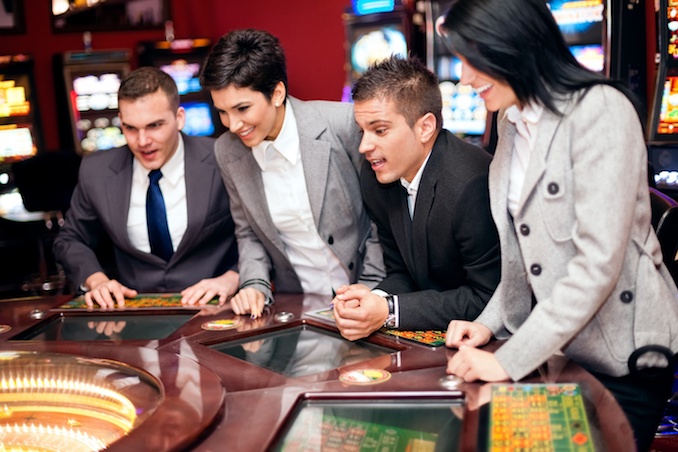 But a series of studies have shown over the years that opposition to the presence of casinos in Canadian communities is rising. A 1998 poll found that 41% of Canadians viewed casinos as harmful to the community; 56% of Vancouver residents saw casinos as a problem just six years later.
But the revenue generated by casinos on both a local and national level speaks for itself. In 2017 the country's six gambling authorities reported a $7.3bn income – up 2% on the previous year. The Ontario Casinos authority provided a bulk $3.4bn of that total, almost doubling the tally of BC casinos.
Small wonder than that Ontario is greenlighting the construction of more casino venues, with a brand new Woodbine facility granted permission to break ground last month. Could this be the start of the journey for a new Toronto that has casino gaming at the heart of its economy?
Casino gaming cities worldwide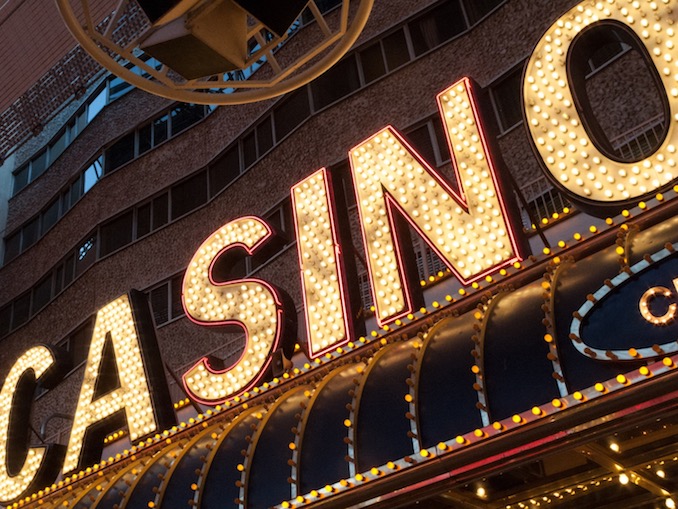 Gaming cities like Vegas make millions in tourist revenue
There's no doubt that a properly managed gambling industry can be very lucrative. The likes of Macau, Monaco and Las Vegas have pretty much built entire economies on casino gaming, while countries like the UK, Spain and Italy are busy developing more accessible, but strictly government-controlled domestic industries. Not only does a burgeoning gambling industry provide new ways to entertain visitors, but new, taxable revenue streams, too.
There were 42 million visitors to Las Vegas in 2017, of which five out of six were American or Canadian. So why isn't Toronto getting in on all of this demand?
The negative side to casino cities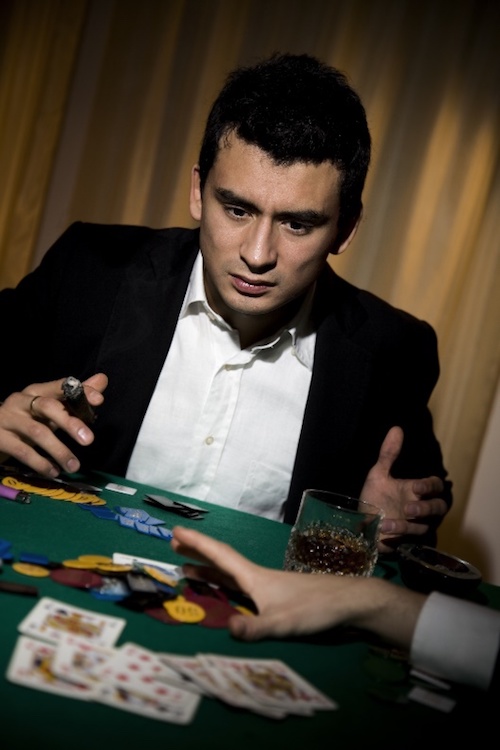 Outside of Las Vegas, poorer local residents tend to make up the casino crowds
Atlantic City wasn't in a good place in the 1970s. A long decline of the tourism industry had left the East Coast's party destination a shell of its former self, with fewer visitors than ever before causing hundreds of businesses to close their doors. By the early 1980s, the place was almost a ghost town. But then a golden lifeline arrived in the form of brash businessman Donald Trump. The network of Trump casinos, as well as casinos from other providers, promised to revamp the Jersey Shore, and turn it back into a premier destination for both tourists and gamblers.
It didn't pan out. Trump's casino scheme had failed, and the alternatives still open were on their last legs. Although mismanagement and poor business strategy contributed significantly, nobody foresaw the lack of interest and visitor numbers to the new Atlantic City. Empty gaming floors and empty hotel rooms were proof that there just wasn't the expected demand for casino gaming. Having hoped to lure high-spending visitors away from Las Vegas it was locals spending less than $100 that were keeping the lights on. When the Pennsylvania Racehorse Development and Gaming Act was passed in 2004, day-trippers decreased even further.
A warning for Toronto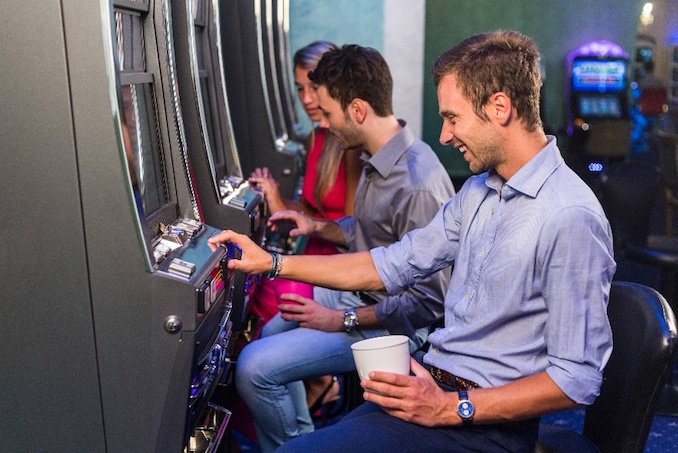 Is building big casinos definitely the best step for Toronto?
This is where Toronto could end up experiencing the same fate if it goes for casinos as an income generator. Despite Ontario's significant contribution to overall casino revenues, the local population isn't enough to support an expanding gaming industry, and the tourist numbers don't come close to what the likes of Vancouver and Whistler can pull in.
There's also the fact that the rest of North America is slowly cottoning onto the idea of getting a casino thrown up to try and generate taxes. Vegas' stranglehold on gambling has prevented other places from pushing their luck. With a market that is slowly being diluted by casinos closer to home, the idea of travelling further away to enjoy some gaming falls flat.
It's no surprise that Las Vegas has diversified so much, with more visitors than ever not taking part in gambling last year. A mixture of world-class restaurants, music and entertainment acts, and a thriving conference and meeting industry are propping up the city's long-standing reputation. Toronto doesn't have this kind of diversity even away from gambling.
The online alternative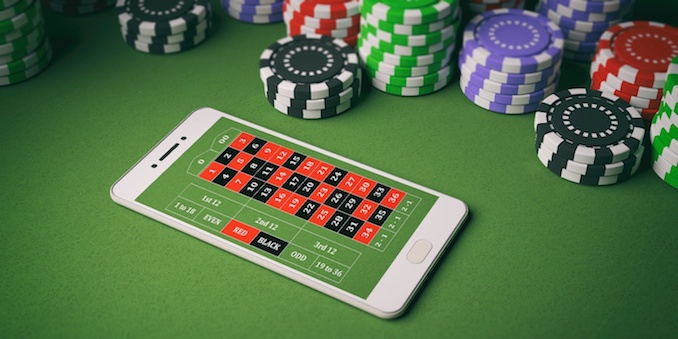 Online casinos could be the answer to Toronto's desire for increased taxes from gambling
Instead of investing millions of dollars into physical casinos that could potentially fail, there is a much more cost-effective and less risky way of benefitting from gambling. Online casino gaming has surged in popularity over the last 10 years. In the UK for example, around a third of all revenues now come from online-only gambling operators.
While Canada already has legal gambling websites, the city of Toronto could easily focus its efforts on online over land-based gambling that can be affected by so many factors. After all, online gambling is so much more convenient – with players able to take part in their favourite games on their desktops and mobile devices, whether they're at home or on the move. On top of this, they're so much more realistic, with real-time interaction between players and dealers and live gaming a real option. Check out this leading gambling operator, which is one of the best online casinos in Canada, and you'll soon see the tremendous pull it has on players.
However, the difficulty facing local bosses with saying no to a casino is that there are so many success stories. Native casinos in the US often run very successful operations in out-of-the-way areas, while city centre casinos in places like Detroit are breaking revenue records.
What Toronto needs to do is play the long game, and weigh the benefits of some much-needed revenue against the risks facing the local community. With a few lessons from the Atlantic City crash and an actionable plan that involves preserving vulnerable people over raking in tax revenues, hopefully the decision makers in Toronto will draw a line under the new casino and not try to make Toronto the next big casino failure.