Daniel Negreanu is one of the world's most famous poker players. He is also one of a growing band of massively successful Canadian players. Having amassed huge winnings and several titles, he is now one of the most influential and recognizable stars from Toronto. How did he become so good at this game? Is it a gift that he was born with or is it purely down to practice and determination? Perhaps by looking at a brief profile of Daniel Negreanu we can work out whether it is possible for beginners to follow his example.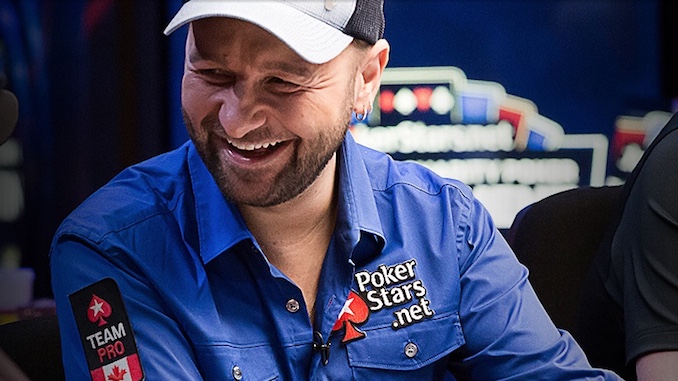 Daniel Negreanu's Background
Daniel was born in Toronto to Romanian immigrant parents in 1974, and from an early age dreamed of getting rich. After moving to New York as a youngster he started to gamble on pool, sports and card games.
He returned to Toronto and began a relationship with Evelyn Ng. Evelyn would later go on to become a top poker player in her own right. At the age of 22, Daniel left Canada to go and play professional poker in Las Vegas.
Things didn't work out perfectly and he had to return to Toronto to start again. But instead of giving up, he appears to have grown even more determined to succeed. He was briefly married to Lori Lin Webster. Daniel has since spent a lot of time living in the US and now has a green card.
The Record-Breaking Career 
The career earnings and wins boasted by Daniel are all highly impressive. For a start, he has won six World Series of Poker bracelets. In addition, he also has a couple of World Poker Tour championship titles to his name.
It is clear that he has won a fortune from the game too. Estimated career winnings of $42 million make him the biggest live tournament winner in poker history. All of these achievements have led to several prestigious awards. For example, he is the only player to ever be named WSOP player of the year twice. Daniel also got called Global Poker Index's top poker player of the decade. Due to his success, he is now a member of the Poker Hall of Fame too.
An Inspiration
There is no doubt that many people would love to be as successful as Daniel at playing poker. He says that his top skill comes from observing his rivals. What can you do if you aren't born with this skill? As with most games, it is a case of practising.
For newcomers to poker, playing online is a sensible way to get started. There are several reputable Canadian casinos that host poker games too. These include Spin Palace and 888casino, where players can get started comfortably. These sites have top quality games and welcome bonus offers.
It is in fact possible to play poker full-time online. At some point, most players will be keen to try their luck in live games or tournaments too. This can be a daunting prospect but practising online first can help. You can gain confidence and understand different strategies by starting online.
*This post in Sponsored