Only eight days left to experience the exclusive Summer Feature Set Menu at Miku Toronto. This menu is fully loaded and sure to please Aburi aficionados and appreciators of fine Japanese cuisine in the city.
Those looking for Miku on the Summerlicious restaurant list won't find it this year. But thankfully, this menu came out just in time to get in on the action and it is available to the public independently. Interested in an elevated dining experiences? The Summer Feature Set Menu provides just that with a flight of Sake pairings for optimal enjoyment.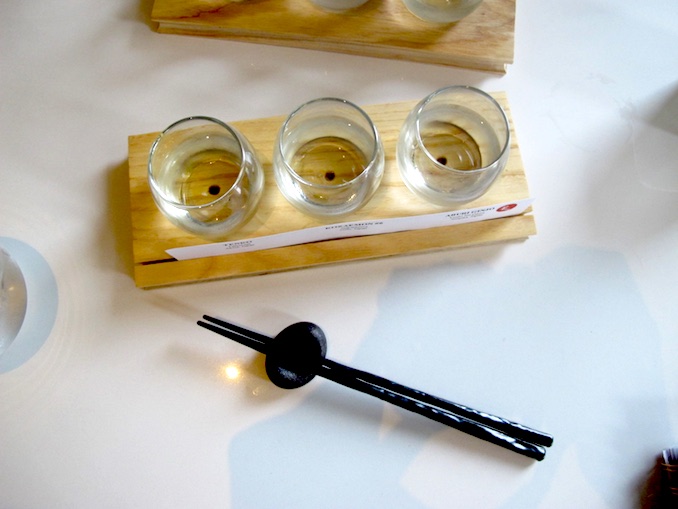 Start off by indulging in the Zensai (appetizer) Trio: Pacific Oyster, Heirloom Tomato and Summer Berry Salad, and Kabayaki-glazed Foie Gras. A small but excellent introduction to the meal, the BC oyster is topped with a pickled ginger and cucumber mignonette and isn't too salty or meaty like most West coasters – the perfect amuse bouche. The summer berry salad is very simple and quite basic but provides an acidity that counteracts the richness from the foie gras. Seasonal nuances are noted here as every detail has a hint of summertime, from the compressed melon found in the salad, to the crispy, julienned apple slaw beneath the foie gras.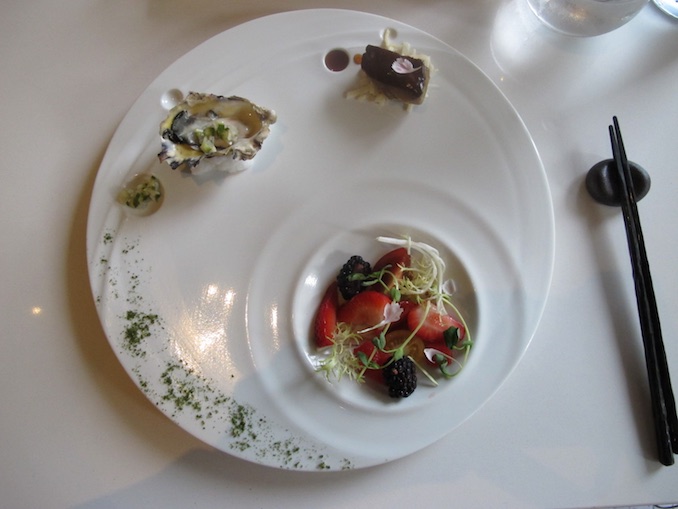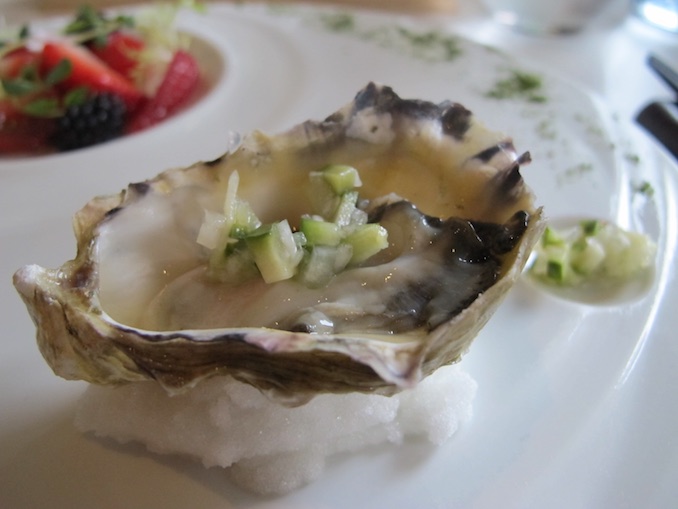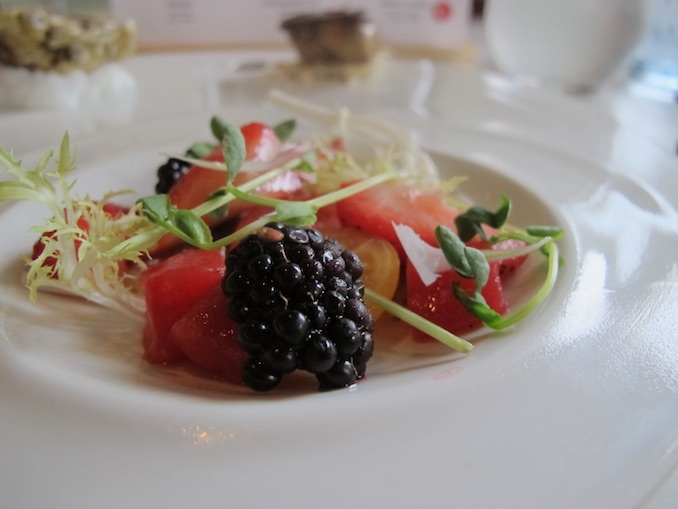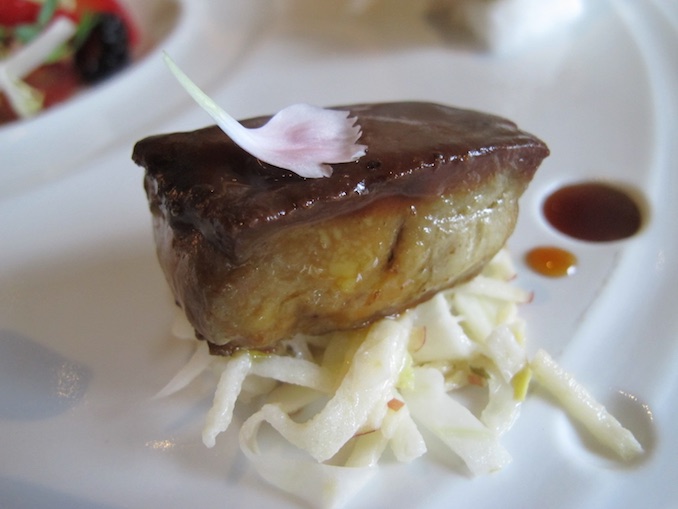 Experience the most perfectly sous-vide beef fillet in the entrée – a Japanese twist on the traditional 'Surf and Turf' which includes a zesty wasabi-ginger salsa verde and creamy celeriac purée. Next to the filet, beautifully arranged lobster fritters fill the plate with seasonal market vegetables like mini squash, zucchini, carrots and asparagus.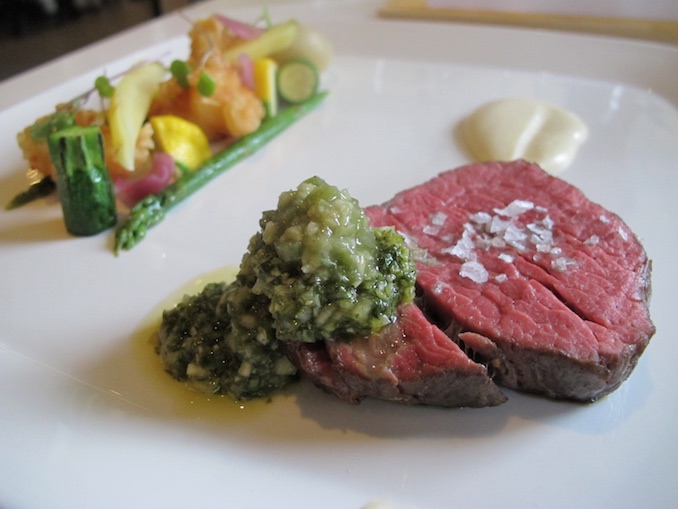 Miku will never fall short of delivering the highest quality of Aburi sushi on a Kaiseki menu. The Aburi course contains treats like BC Sockeye Salmon, Ebi Oshi, Red Wave Roll, BC Albacore Tuna Bincho, Hokkaido Scallop, and Yellowtail Hamachi, which do anything but disappoint.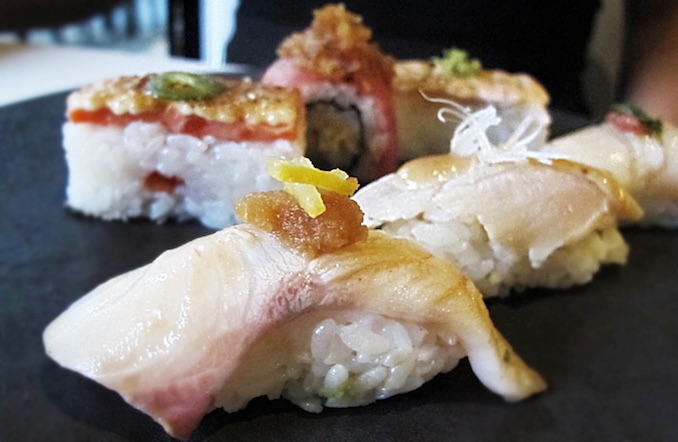 Finally, the dessert seals the deal for a memorable experience. Many complex ingredients like black sesame jelly, banana cream, coconut mousse, maple matcha ice cream, and dehydrated soy powder marry together for the ultimate summer treat.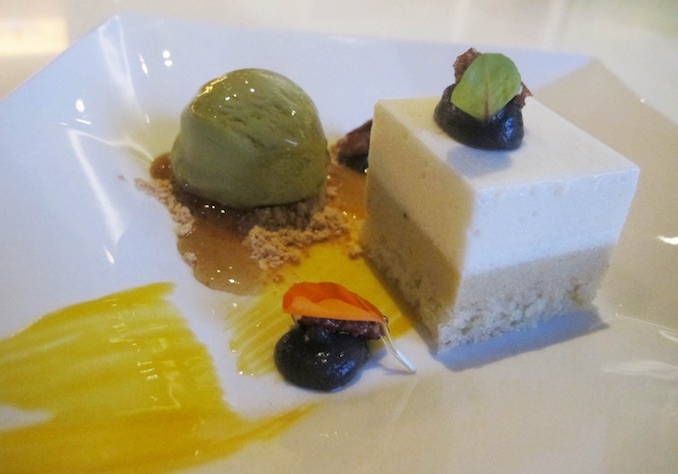 If you happen to miss the Summer Feature Set Menu, have no fear as Miku Toronto offers three Kaiseki (Feature Course Menus) on their menu year round.
Shokai: $80 per person: four courses
Miku: $98 per person: five courses
Aburi: $150 per person: a unique Kaiseki experience exploring fusion flavours and cuisine beyond Miku's signature items. *Must be booked 72 hours in advance.
Set menus are a great way to entrust the sushi masters and chefs to create a customized dining experience catered to a specific style of cooking, or to the ingredients you like.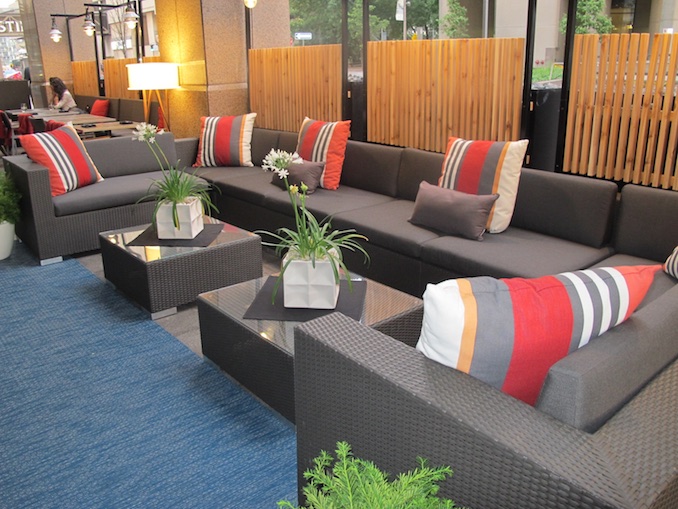 Miku Toronto offers this menu until July 19th. Moderately priced yet extravagantly presented, you are guaranteed to leave satisfied with a full belly. Visit their website to make a reservation and ask for the Summer Feature Set Menu. At $68 per person, there is a wide variety of excellent Japanese cuisine waiting for you.